As 2019 is coming to an end I'm looking back at a productive year. The rifle in this article is my latest creation and it was shipped out last week. A high grade Turkish walnut stock blank and a GMA action served as the foundation for this gun. I installed a PacNor barrel with a custom H&H style contour to it. By the way, the PacNor factory has had a terrible fire in October and is currently out of business until further notice. I sincerely hope that they will be able to re-build the company and re-start production. I've had excellent results with their barrels over their years. Fortunately we have a good number of excellent barrel makers in the US.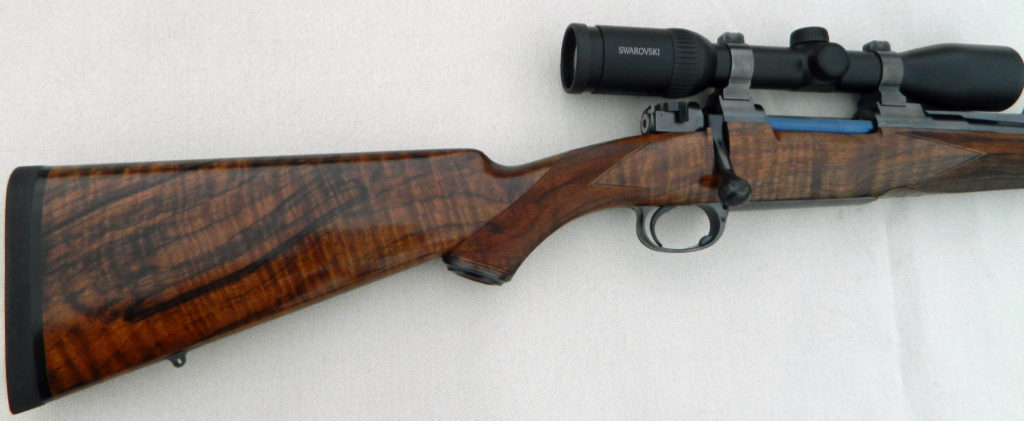 The .300 Win. Mag. is one of my all time favorite calibers. Inherently accurate and with enough energy for all types of North American game. And ammo is available just about anywhere. I installed a Swarovski Z6 1.7-10 x 42 with my custom scope mounts onto the rifle. By the way, I am a dealer for Swarovski and Zeiss. If you are in the market for one of these scopes, let me know and I would be happy to get you a quote. I like this particular scope a lot. It is not overbearing on a rifle, has good dimensions for mounting and the optic is excellent.
The rifle performed fantastic with Hornady 200 grain precision hunter ammo, and shot right away a 3 shot group of 1/2″ at 100yds. I tested it also with Barnes TTSX 165 grain and it performed just as good. I have received great feedback from clients using TSX bullets. A fantastic performing bullet, and yes, legal for use in California.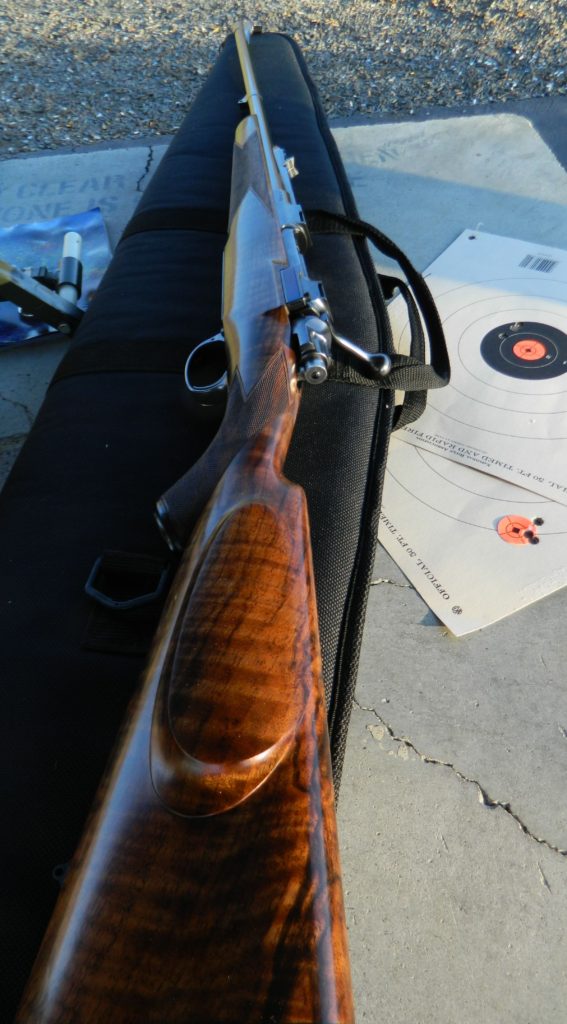 https://www.customsportingarms.com/
info@customsportingarms.com