Here are a few items I would like to sell:
.375 caliber barrel, 1:12″ twist, with integral machined sight ramps, recoil lug and sling swivel.




The barrel blank was manufactured by Krieger, the contour machining was done by Granite Mountain Arms. It has been Magna-ported by the Mag-Na-Port company. The barrel has never been installed, is un-chambered, and the overall length is 24″. $1000
Stock Blank:
This blank has been dry for at least 30 years. It is California English walnut and has a stunning natural color.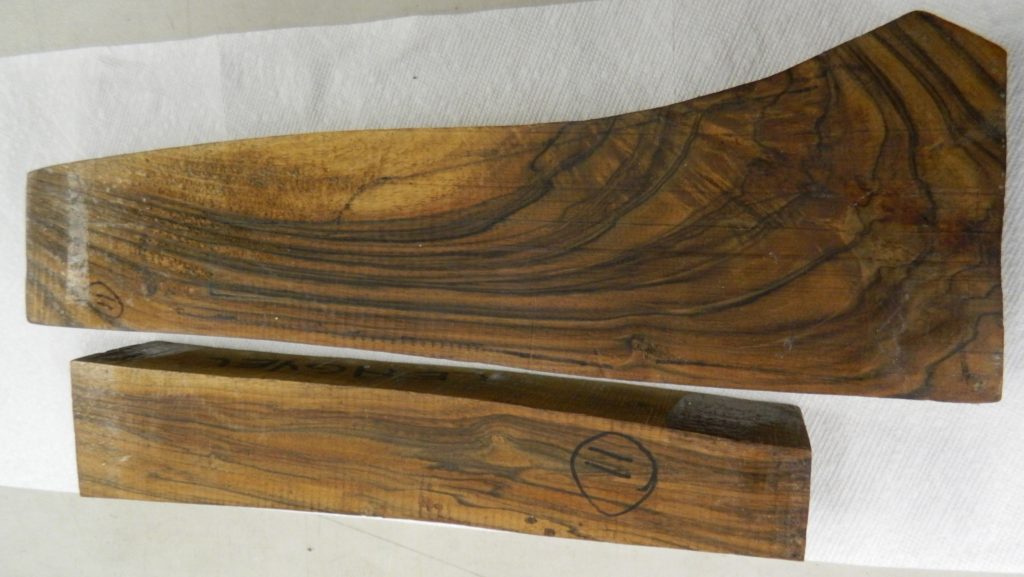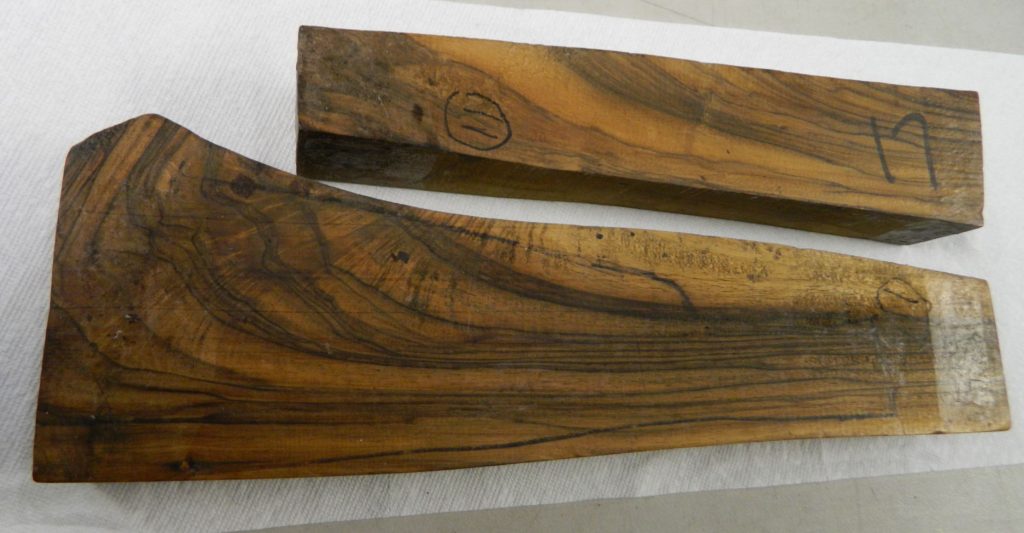 It's best suited for an English style two piece stock with straight grip. It would be particularly well suited for a lever action rifle or American shotgun. The feather flows beautifully towards the heel. I don't often work on those types of guns, so it's time to let it go. $650
Stock Blank:
This blank is from the same tree as above.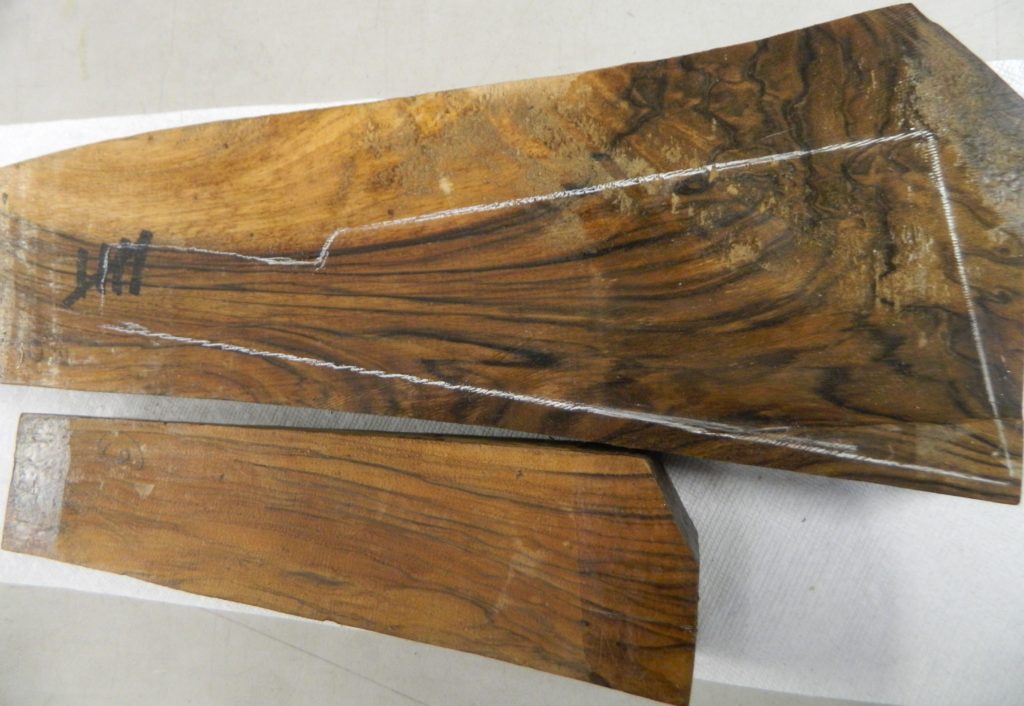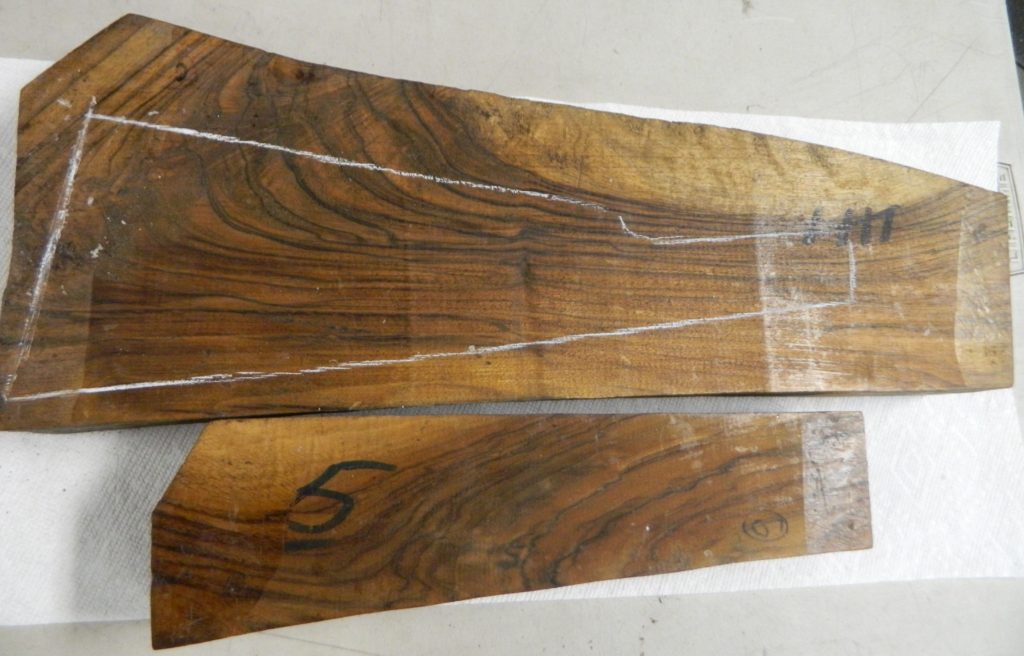 This blank is also best suited for a straight-grip stock. It has that awesome feather grain flow that is so often desired for traditional American custom guns. These two blanks would make a beautiful pair of lever actions or shotguns. $600 (or $1200 for both blanks together)
(541) 664 9109, or email to: info@customsportingarms.com