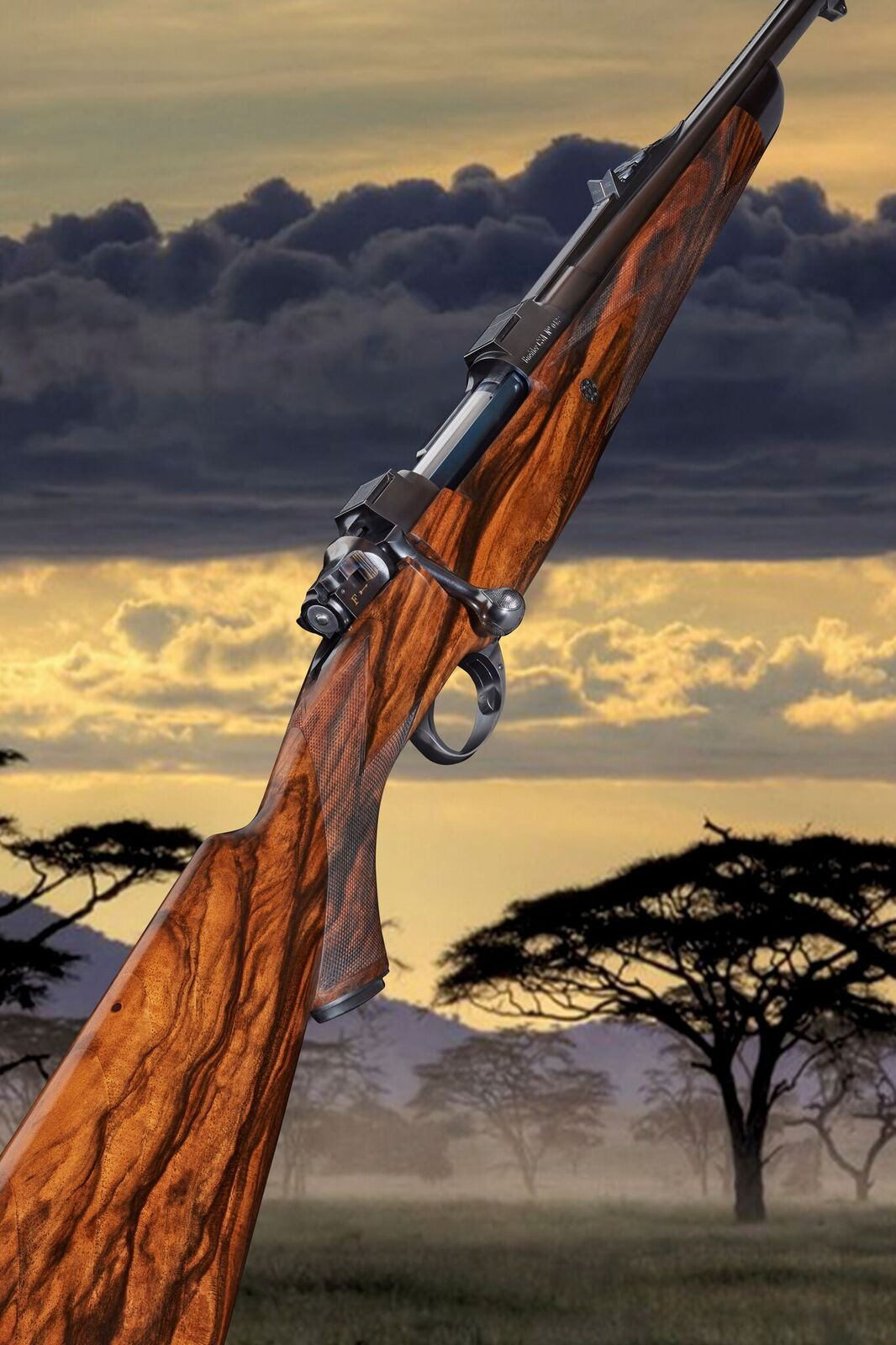 The metal work of this rifle has been featured on the blog a little over a year ago. I sent certain parts out for engraving, and as sometimes the case, it all took longer then expected. But here it is, completed at last.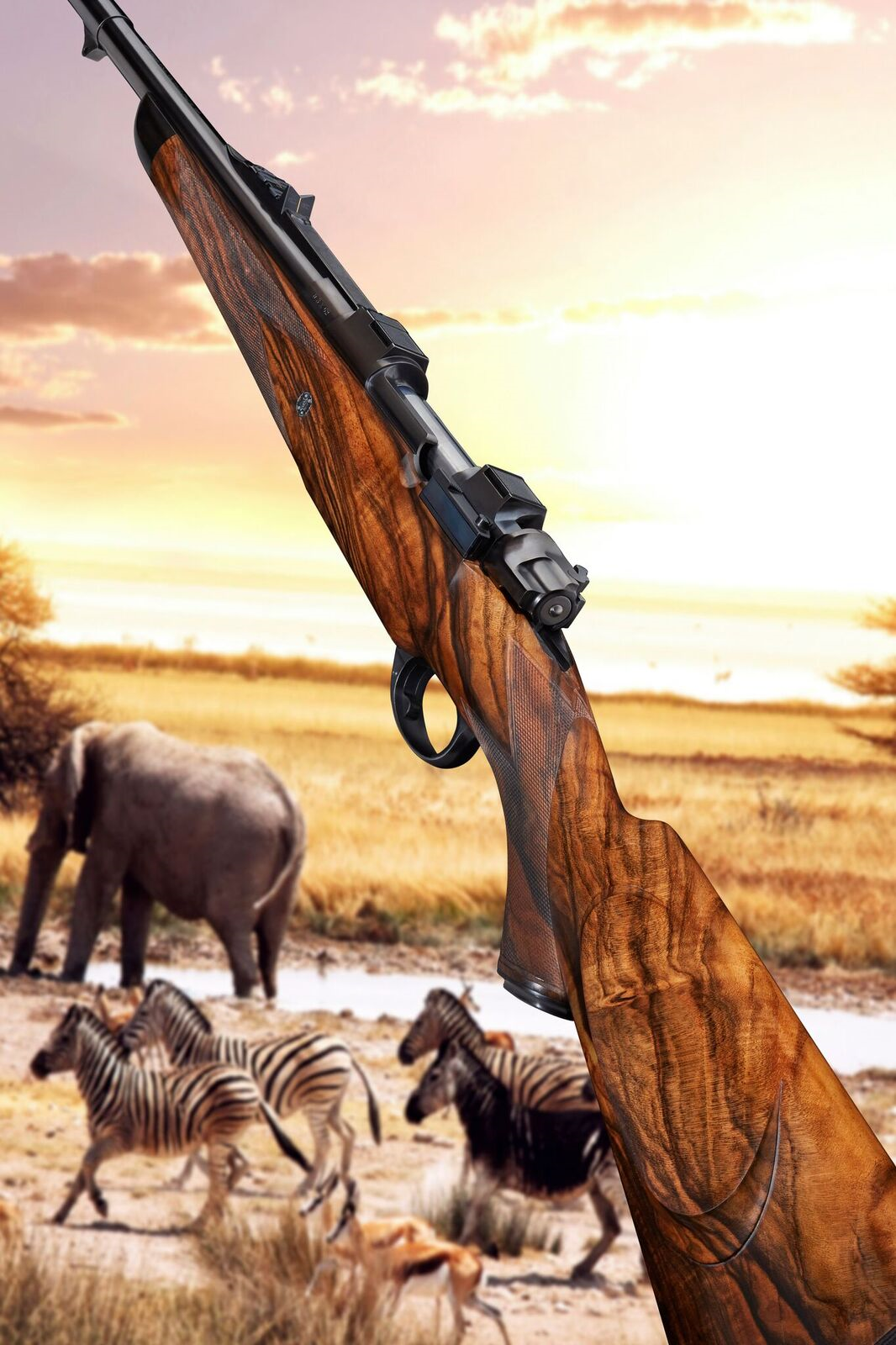 The pictures where taken by local photographer Brian Dierks. Brian is a commercial photographer and does the photography for the Harry & David company.
The walnut for the stock came from Turkey. The rifle has a leather covered recoil pad, a trap door grip cap and is equipped with a S&B 1.1 x 8 power scope.