The .404 Jeffery caliber has really made a nice comeback. For good reasons. It is a great performing cartridge and milder in recoil then most of the big game calibers. It has been certainly popular in my shop and I'm happy to present a .404 Jeffery rifle I just finished. This is what I refer to as my model "Buehler English Express". The owner of this rifle truly enjoys fine walnut and I'm very pleased how this particular stock blank has turned out and hopefully it will give him enjoyment for many years to come.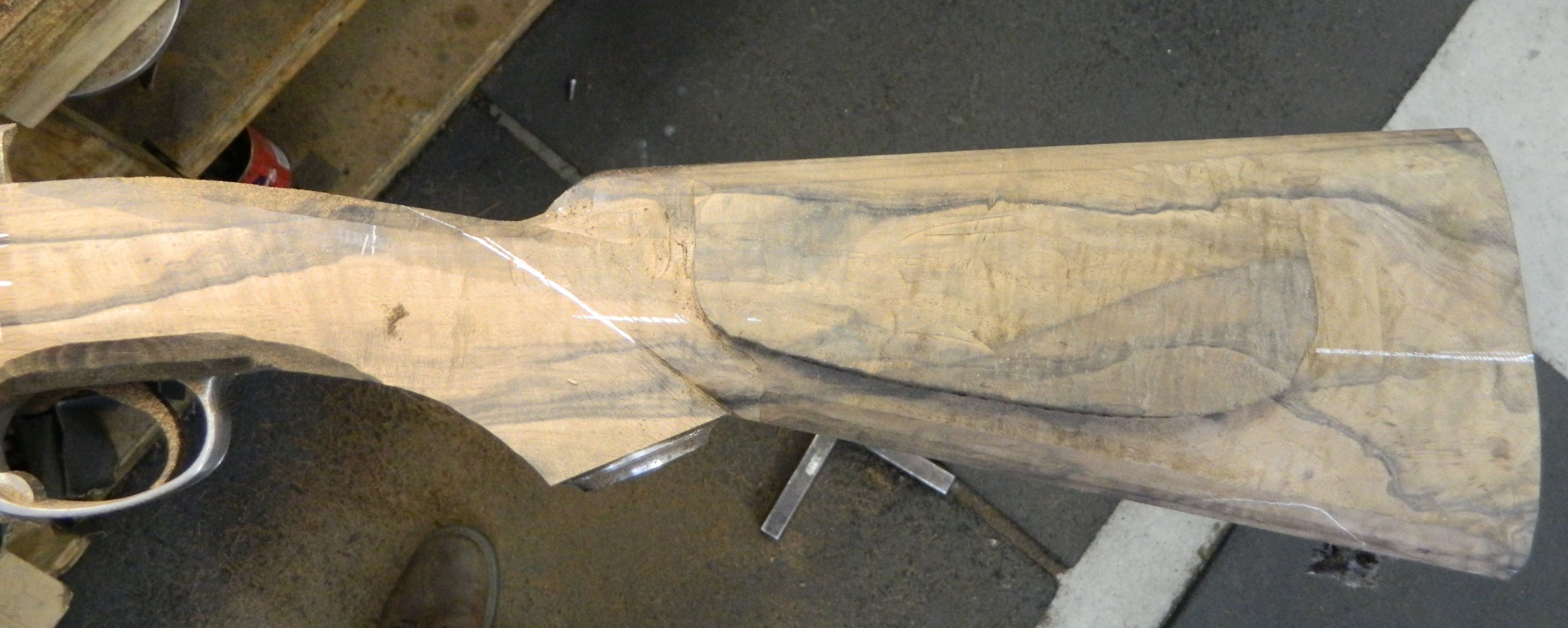 This picture is of the stock in process.
A lot of work goes into each rifle. Each stock blank is unique and one of a kind. This stock is made of Turkish walnut and has a wonderful natural color. The rifle is equipped with a Leupold scope and a quick detachable scope mount. It also has a removable peep sight that can be stored in the grip cap.
And here are pictures of the end result.