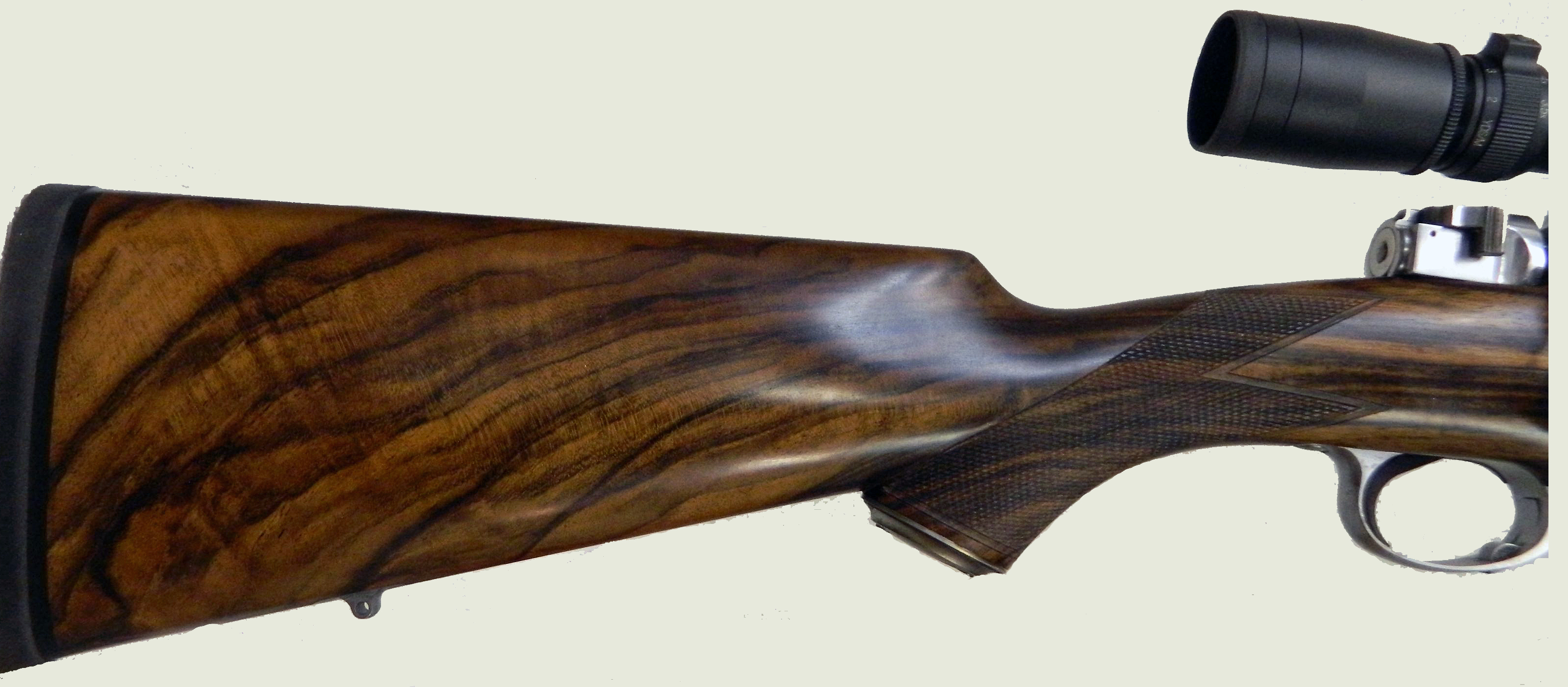 There is much work left to be done on this rifle, but at this stage it is stocked and scoped and I tested it at the range for accuracy and function. I'm very happy how the wood is turning out. An additional couple of coats of oil finish will enhance the 3D effect of the Turkish walnut further.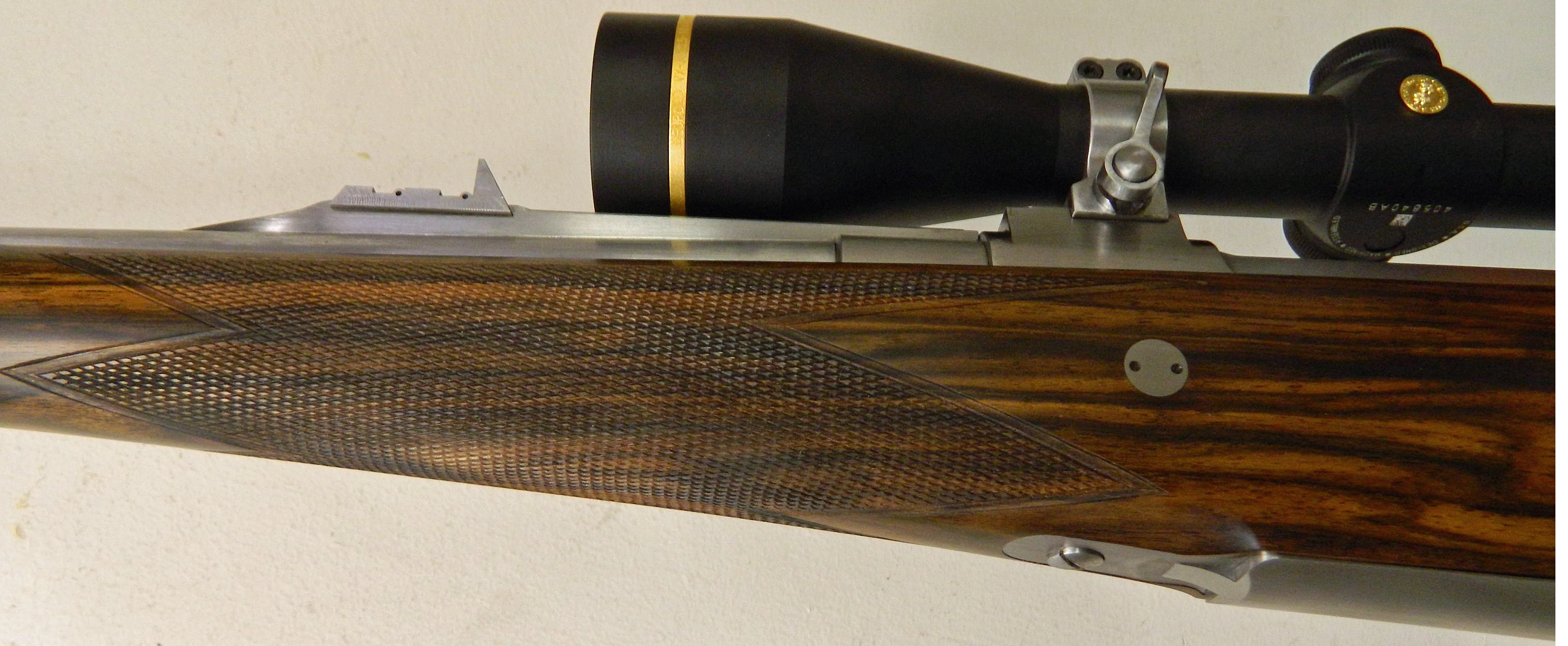 The flat top checkering has been cut and I will go over it once more after the last coat of finish has been applied.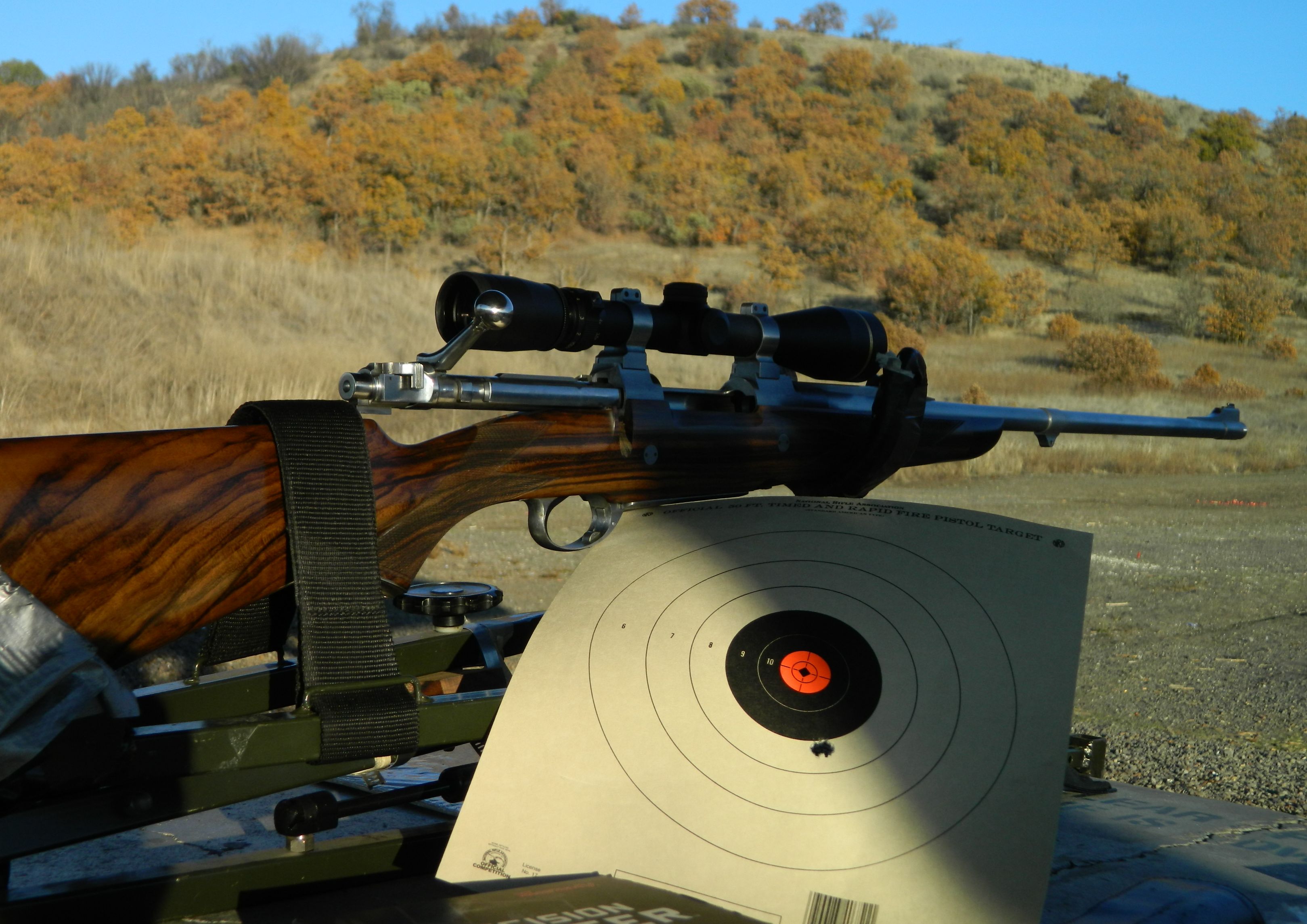 The picture above is of the rifle at the White City gun range. The 3 shot group at 100 yds with Hornady factory ammo speaks for itself.

My next step is to time the screws and prepare the metal for engraving and bluing. All will be disassembled and the barrel removed off the action. After the bluing and final assembly I will test the rifle again at the range for function and accuracy.