A little belated, but still: Happy New Year to all. I hope it started off very well for you.
2018 will be a busy year for me. I have a lot of wonderful projects in the works and ahead of me. For once I'm skipping the gun shows in January and February, and I must admit, it's nice to take a year off and work in the shop instead.
I recently delivered a Buehler CSA Ruger#1 custom rifle to a happy customer. This has been the second rifle of a pair. The first rifle was delivered earlier last year and was in the caliber .303 British. This one is in the caliber .404 Jeffery.

The Ruger #1 action has been altered with a number of modifications. I machined a steel trigger and a new sliding safety for the rifle. Also the receiver has been modified and you might notice the absence of the big and ugly screw on the action. A few esthetic changes where also made.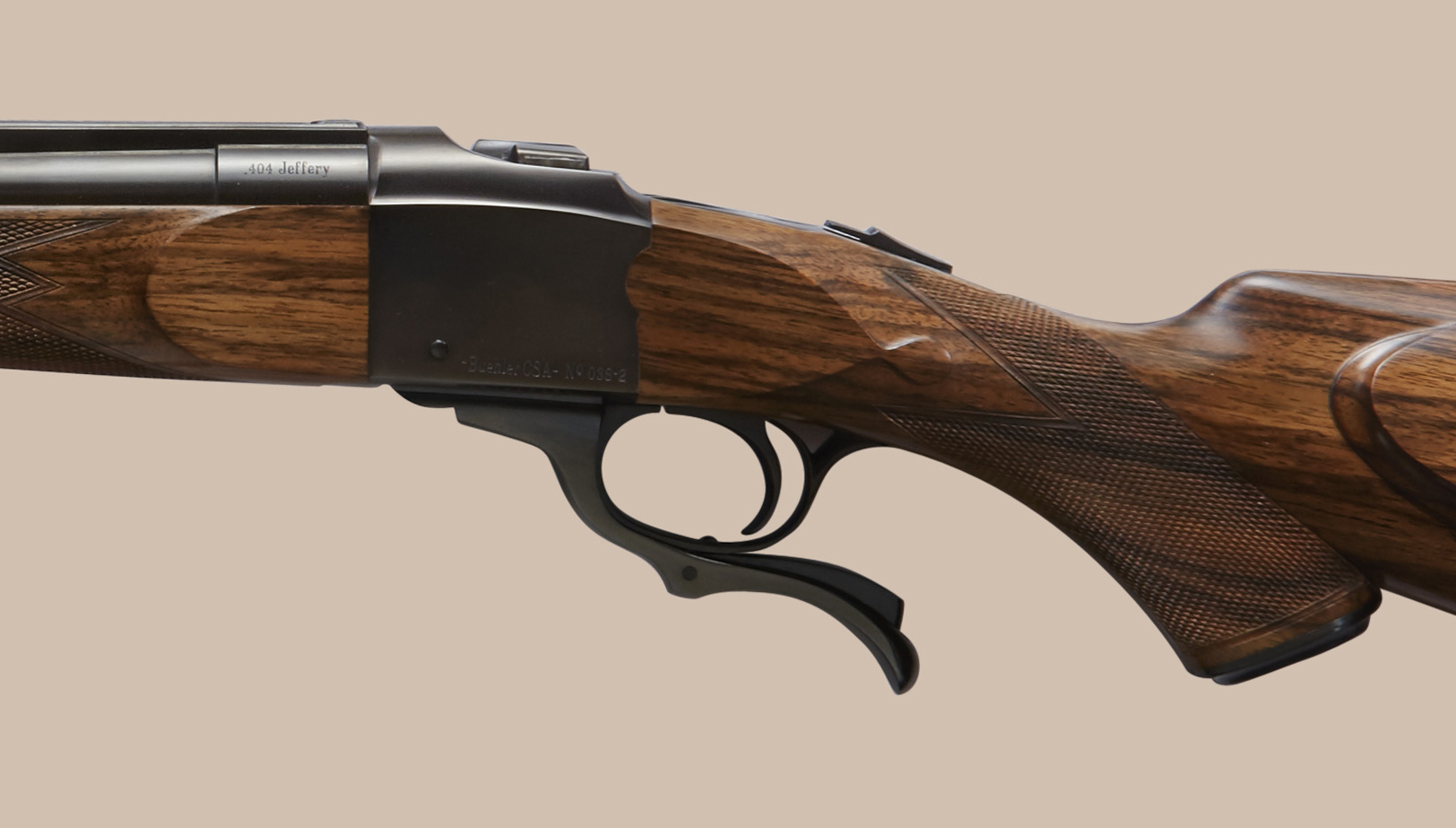 The rifle stock was made of English walnut. The flat top checkering and the escutcheons on the forearm are certainly patterned after  vintage British falling block rifles. Also the short forearm and tear drops on the side panels.

The barreled action has been rust blued. The simplicity, strength and gracefulness of a falling block rifle really appeal to me. Can you tell?