Wow, how quickly the world has changed. The personal impact on all of us is going to be immense during the covid-19 crisis. Unfortunately our politics and News coverage is so politicized, it is often difficult to get honest reporting. I've been following the News from my birth country of Switzerland for some time and have been aware that this is going to be serious.
The Swiss army has been deployed to assist. On Monday the 5th hospital battalion has been mobilized (picture above) and put into active duty. On a side note, the Swiss citizens army can partially be mobilized within 24 hours and fully mobilized within 48 hours. This is only possible because the personal gear is stored at home. (In my days inclusive 50 rounds of ammo.)
Times are serious but this too will pass and I hope that despite everything a lot of good will arise from this . New business opportunities will emerge and the economy will recover. And perhaps faith into a higher power will experience a revival. Maybe families grow closer and neighbors will help neighbors.
I'm currently finishing up a caliber .30-06 custom rifle and am planning to post some pictures of it once I receive the pictures from my photographer. Usually I have several projects going at once. One of my projects is a Mauser 98 in 7×57 and it is going to have a full length Mannlicher style Germanic stock.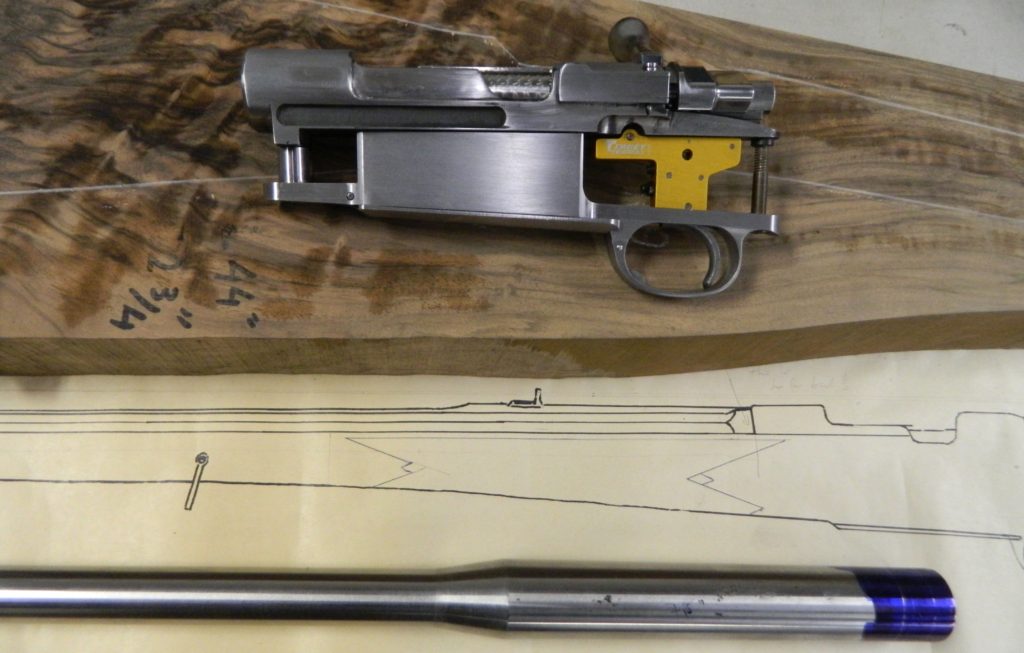 The action is a re-worked German 33-40 small ring Mauser 98 and I added modern parts and components to it, such as a new magazine box, bolt handle, 3 position safety and a Timney trigger. The trigger bow on the Timney I replaced with an original Mauser 98 trigger, to give it a vintage Mauser vibe.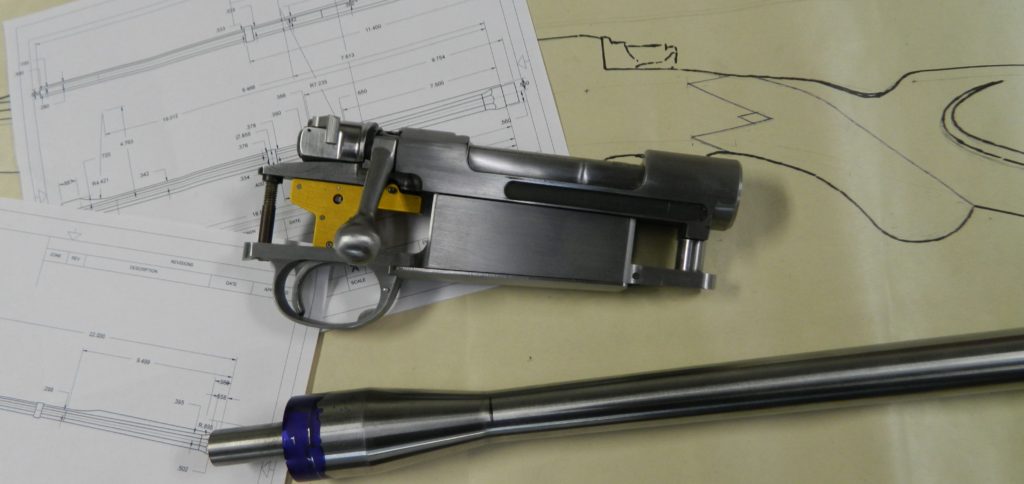 The barrel in the pictures above is turned oversize and ready for milling into an octagon contour with raised quarter rib, integral front sight ramp and full length rib.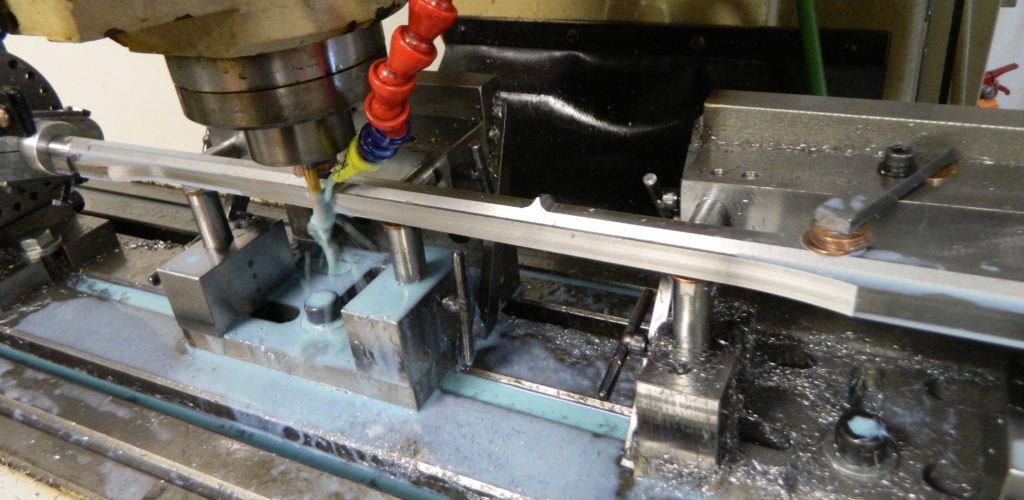 The pictures above are of the barrel in process. I still have the draw-filing and polishing left to do. And the sight installation. I'm planning to a add a few further refinements to the barrel. I'm looking forward to starting on the stock soon.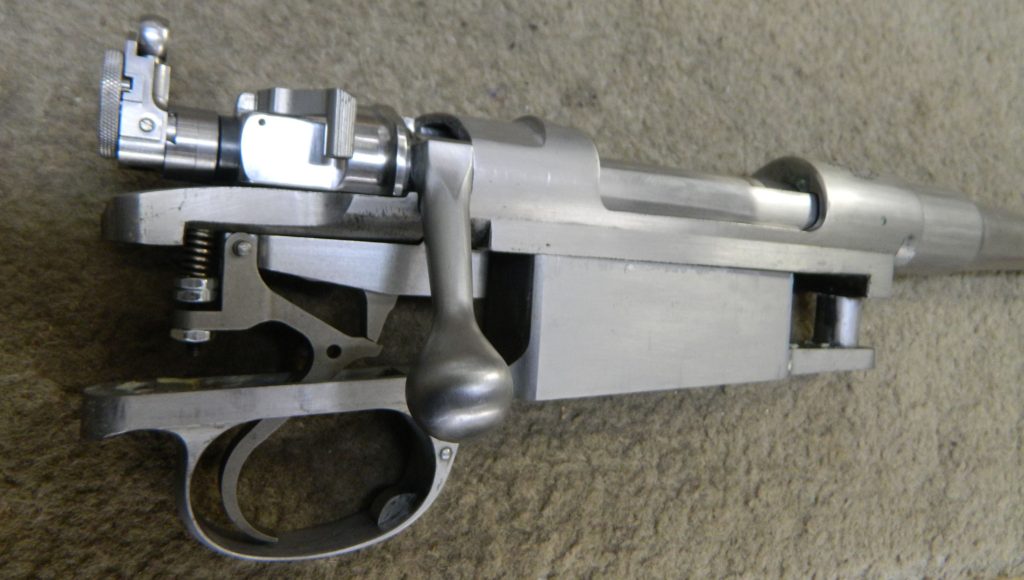 Another project I have in the works is a .308 Win. custom rifle. This one has a modified Mexican Mauser 98 receiver, with new parts added. The trigger was made by Alaska Arms and is in the Winchester 70 style. The peep sight is only temporarily mounted. The cocking piece mount is a prototype that I will re-do.
I hope seeing some of my work in progress offers you a welcome distraction from the daily News, and I will try to post shortly some more articles.