November is national gunsmith appreciation month.  After a successful hunt take your favorite gunsmith out for lunch or coffee and let him know that he is appreciated 😉
In October I made a short trip to Switzerland, mainly to visit family, but some business was involved as well. The fall colors in the middle of October where very pretty. My oldest son accompanied me on the trip.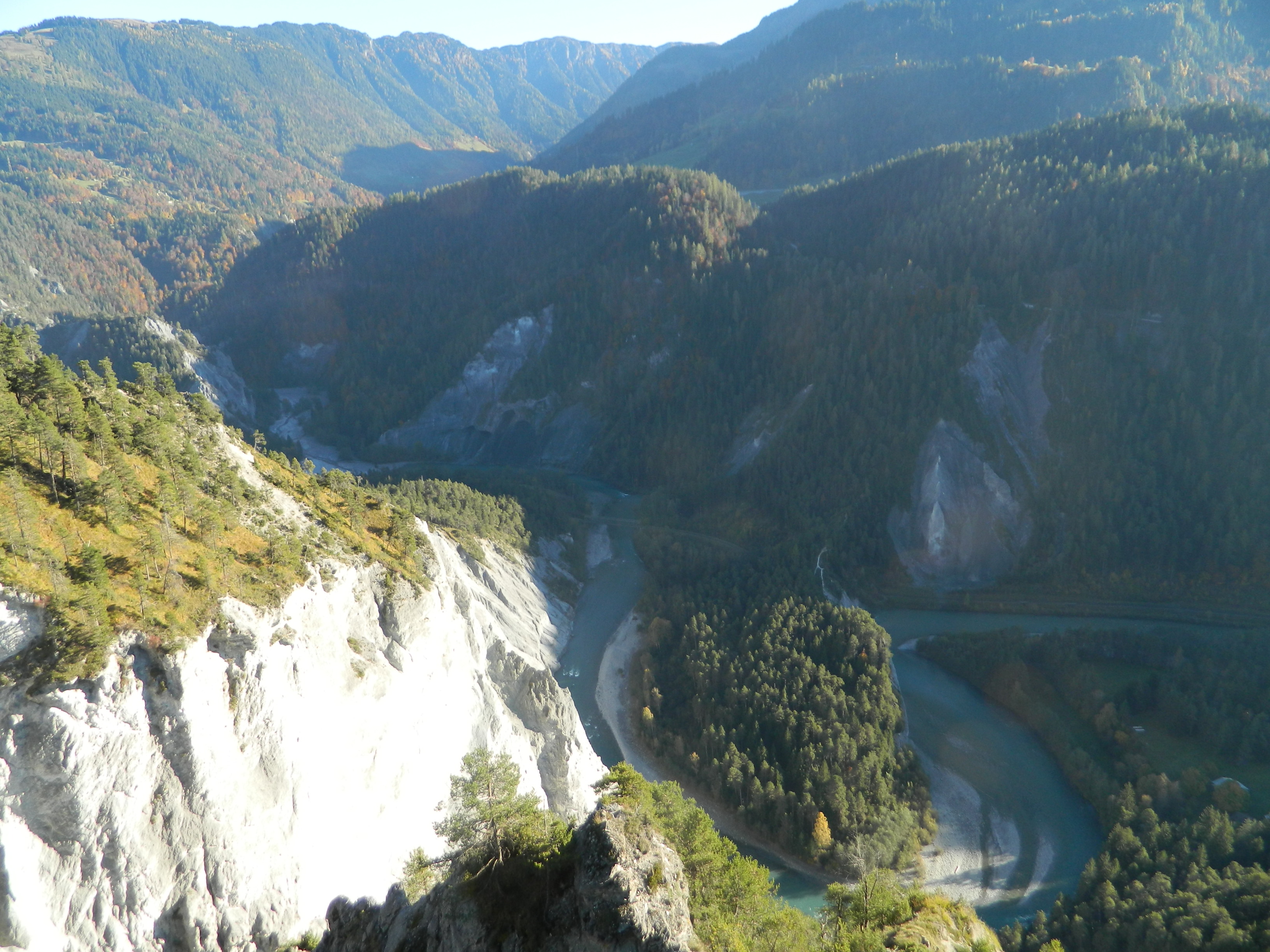 Here a picture of the Rhine, with the view towards the Safienttal, in Graubuenden. That's where I grew up.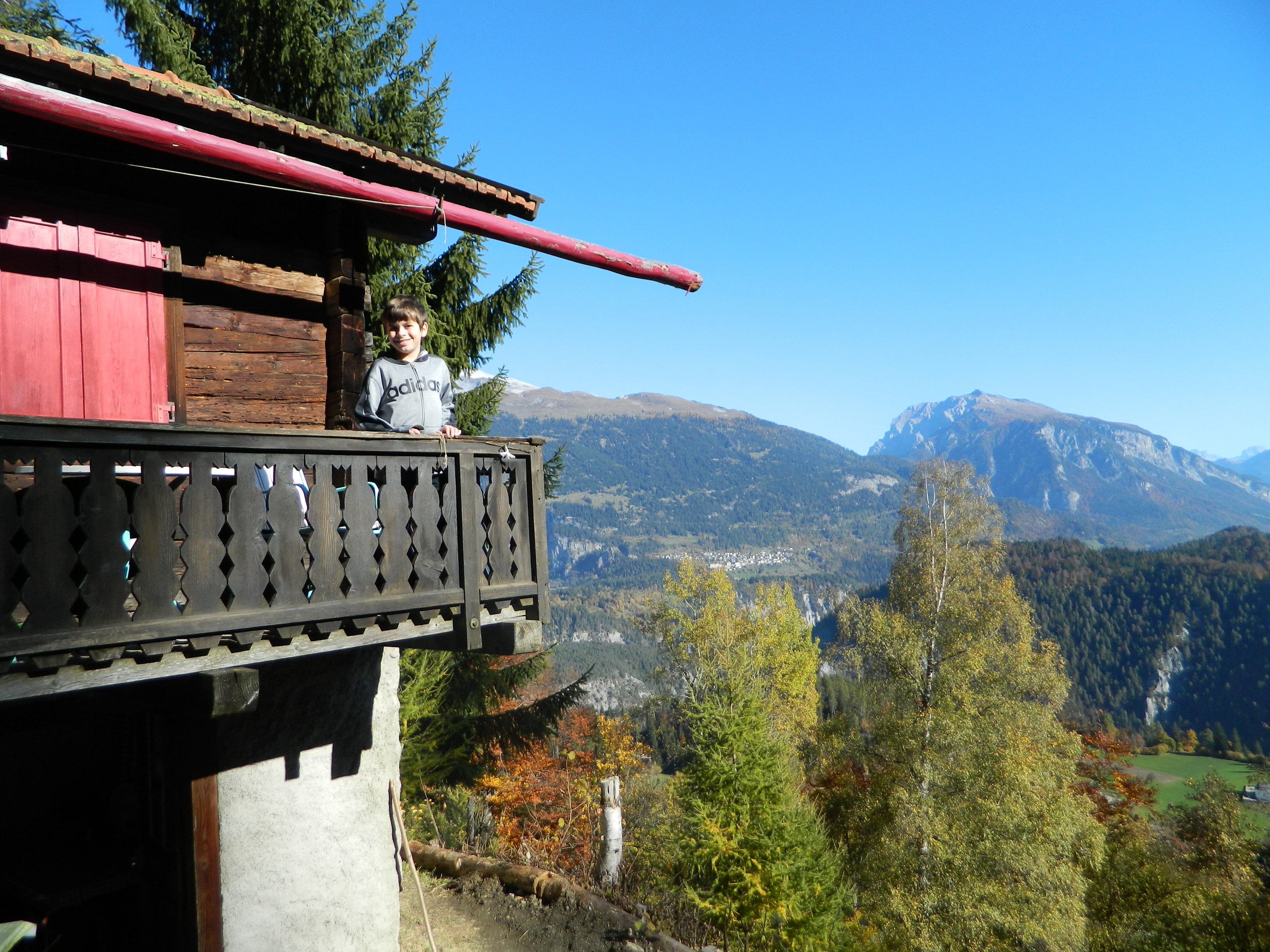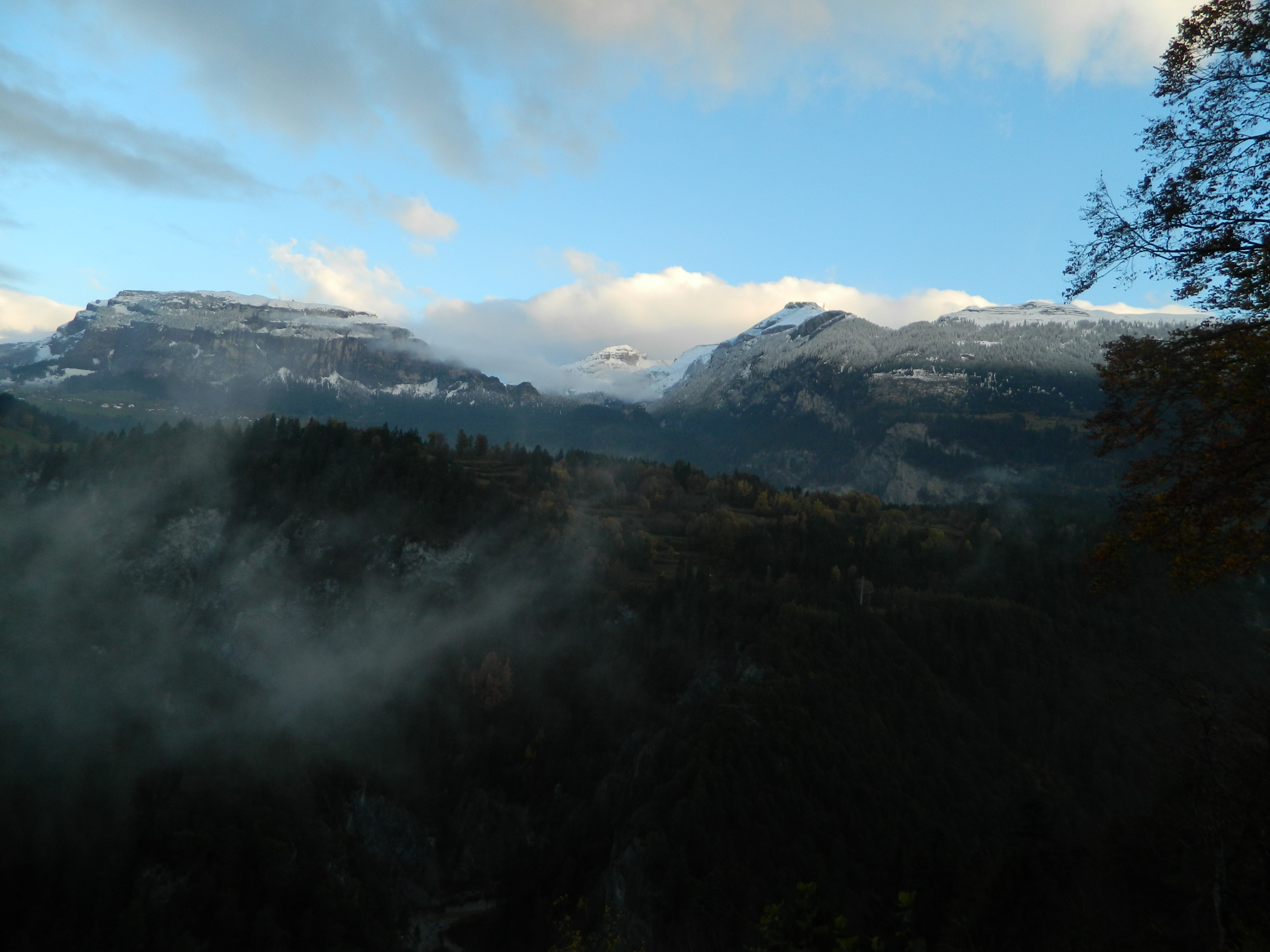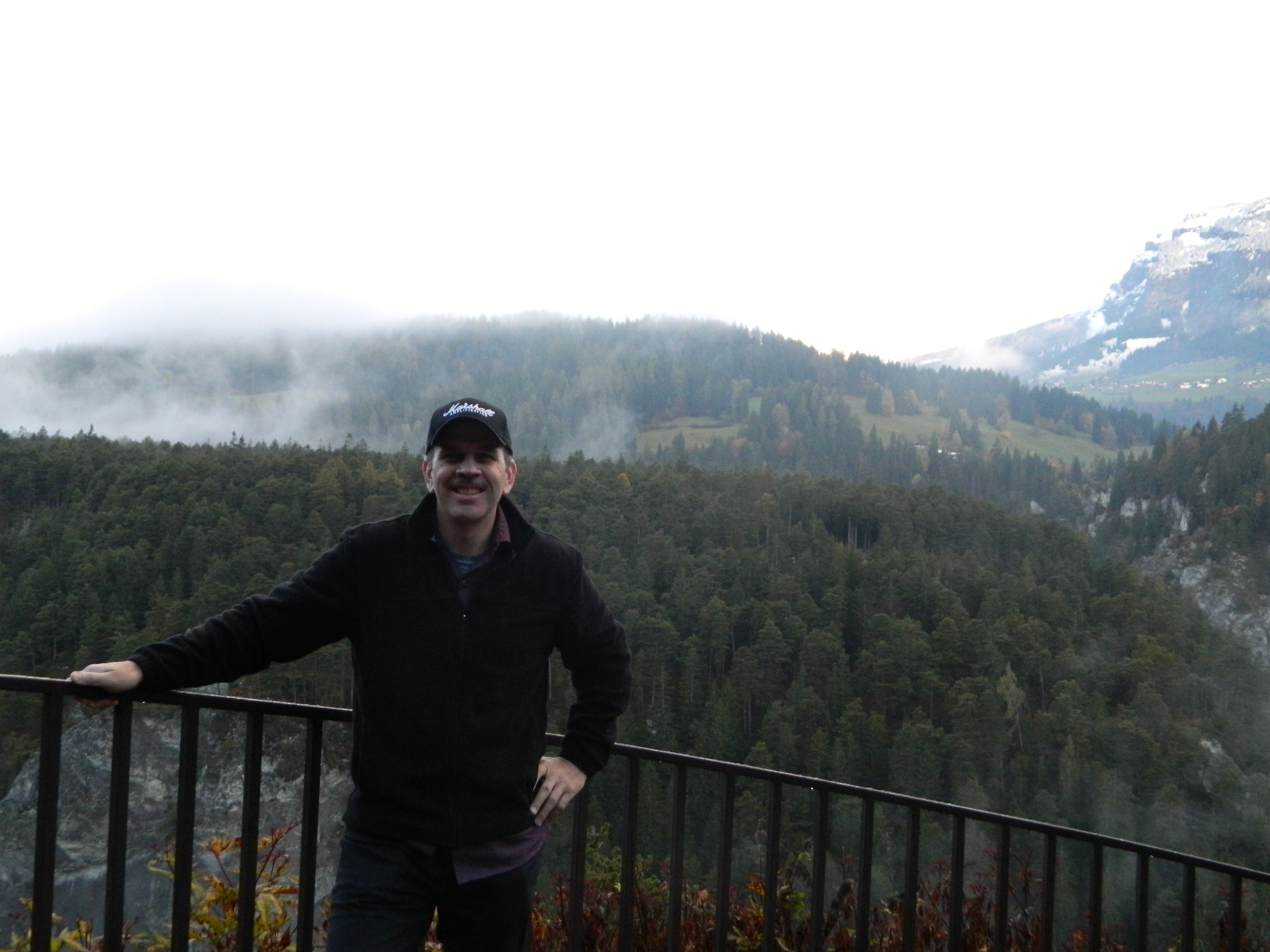 That's me on the last day. The weather started to turn and it snowed in higher elevation.
It was great to visit with some colleagues. Peter Kammermann (right) and I apprenticed together and he has a shop in the Kanton of LU. I also had the chance to visit with Peter Brun, who was during that time my supervisor and is today the Godfather of my youngest son and still works in the workshop at "Felder Waffen".
Now I'm back and hard at work again. Bellow are pictures of projects in the works. Top: Milling of custom scope rings. Bottom: Preparing a new rifle in the caliber .404 Jeffery for finishing.