Not many custom rifles utilizing Springfield military actions are being built today. Back before aftermarket magnum actions where not widely available, due to the receiver length American custom gunsmiths often used them for big game projects. The work involved to turn one of these actions into a worthy custom rifle is pretty extensive, and once all done the action rivals the cost of a Granite Mountain Arms action.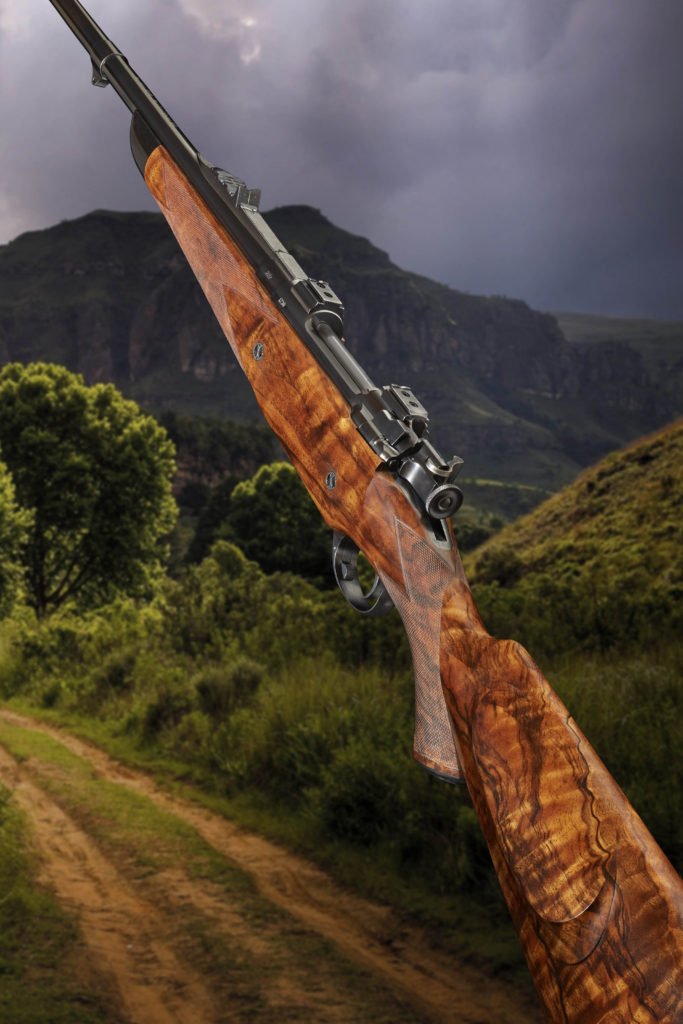 The rifle in the picture is my version of a Springfield custom rifle. I modified the action pretty heavily with a new safety, new bolt handle, new bolt release and re-contoured housing. A new bottom metal was added, custom machined scope bases and a Lilja match grade barrel. The stock is made of a beautiful piece of Turkish walnut.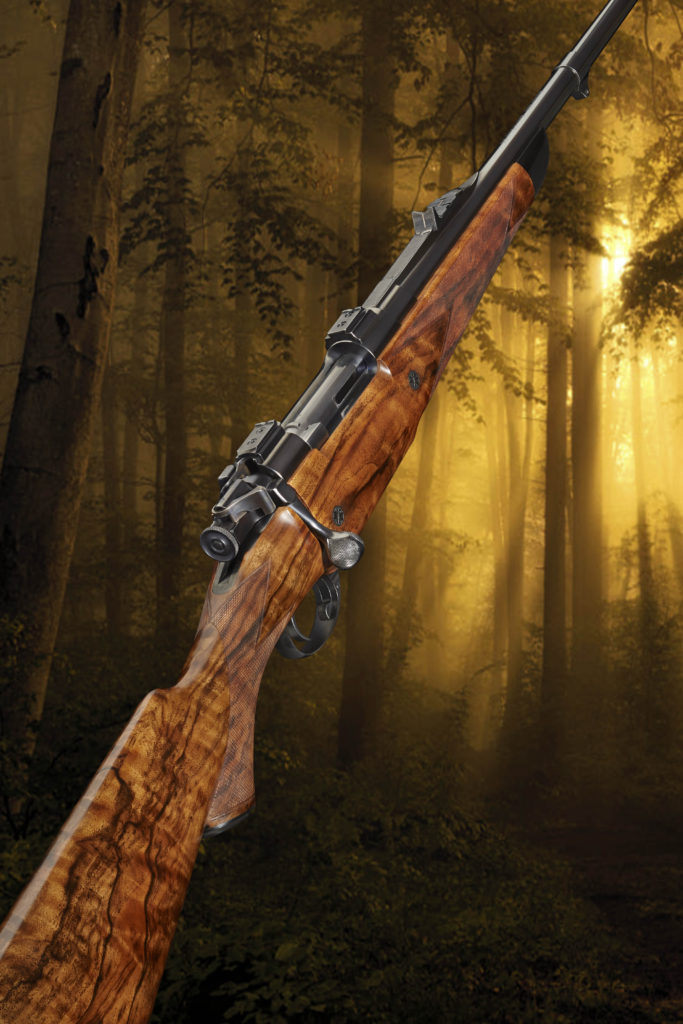 I should mention, this rifle is in the caliber .22lr. It is prefect for charging squirrels and dangerous rodents. The clip is hidden inside the magazine box.
This rifle is so much fun to shoot! My client owns 2 Buehler big game rifles, and this is the perfect training rifle, as it has the same feel to it. I think he will shoot it more then any of his other rifles. My boys where a little jealous when I showed it to them.