It has been a hot and very smoky summer for us so far. The countless wildfires are having a huge impact on our air quality and it is nice to work indoors. The picture below is of the Wood River area and is a testament to the beauty of our State.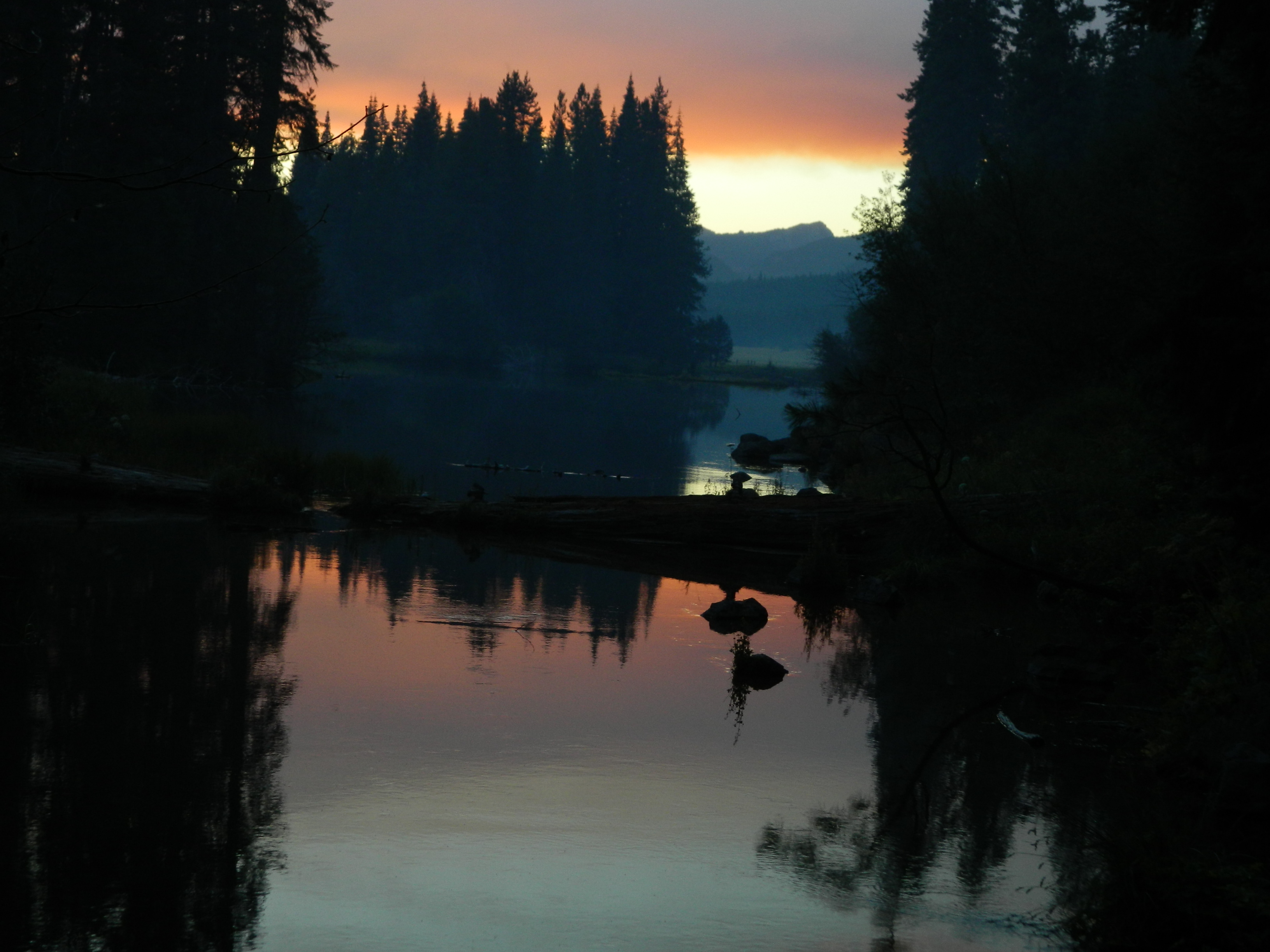 The little .17 hmr falling block rifle is ready for engraving and is awaiting to be send to Belgium for the embellishments. Here it is pictured next to a Winchester 70 in .375 H&H that I re-stocked for a client. I took these rifles recently to the range for testing, and the little gun is truly a ton of fun to shoot. The Lilja match grade barrel performed beautiful.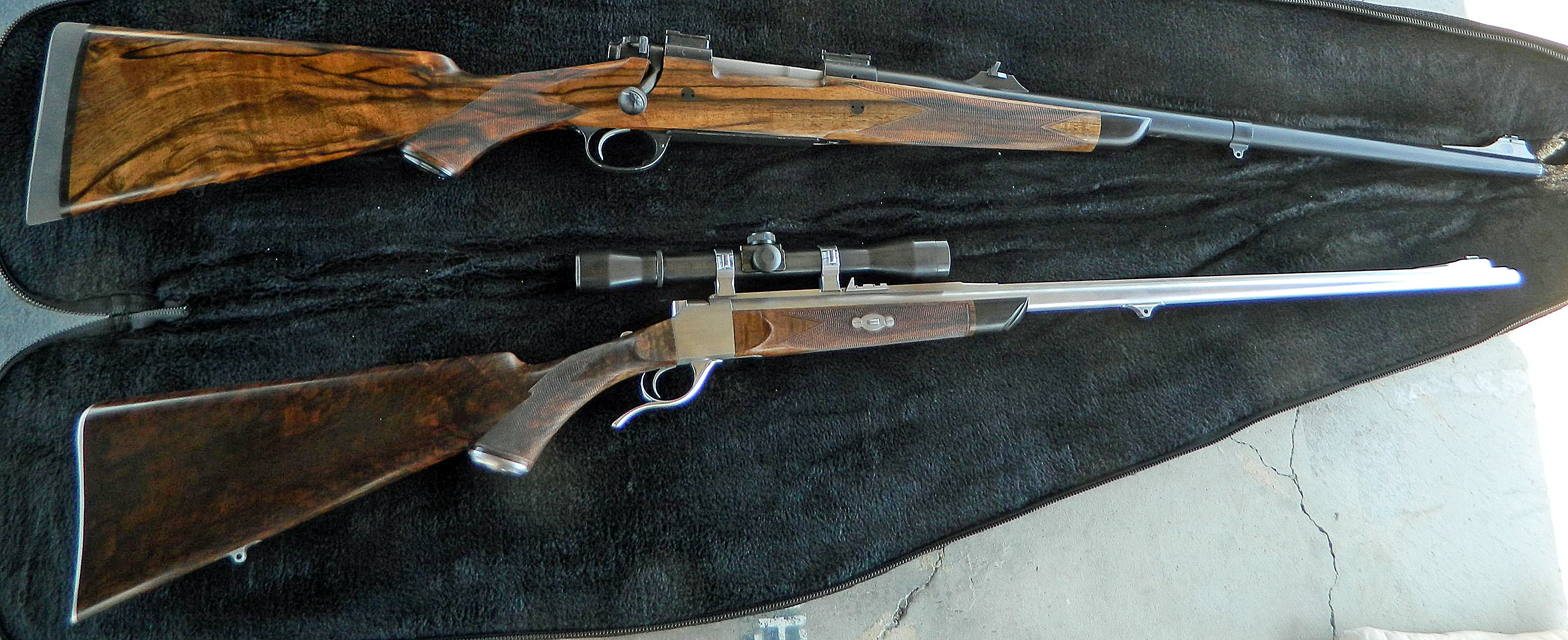 The scope on the rifle is a Leupold Alaskan. The steel tube is of 7/8″ diameter. It's one of the few newer scopes that we thought was proportionally right for the gun.
I machined quick detachable custom rings for it. This rifle will stop any charging squirrel or dangerous rodent in it's tracks.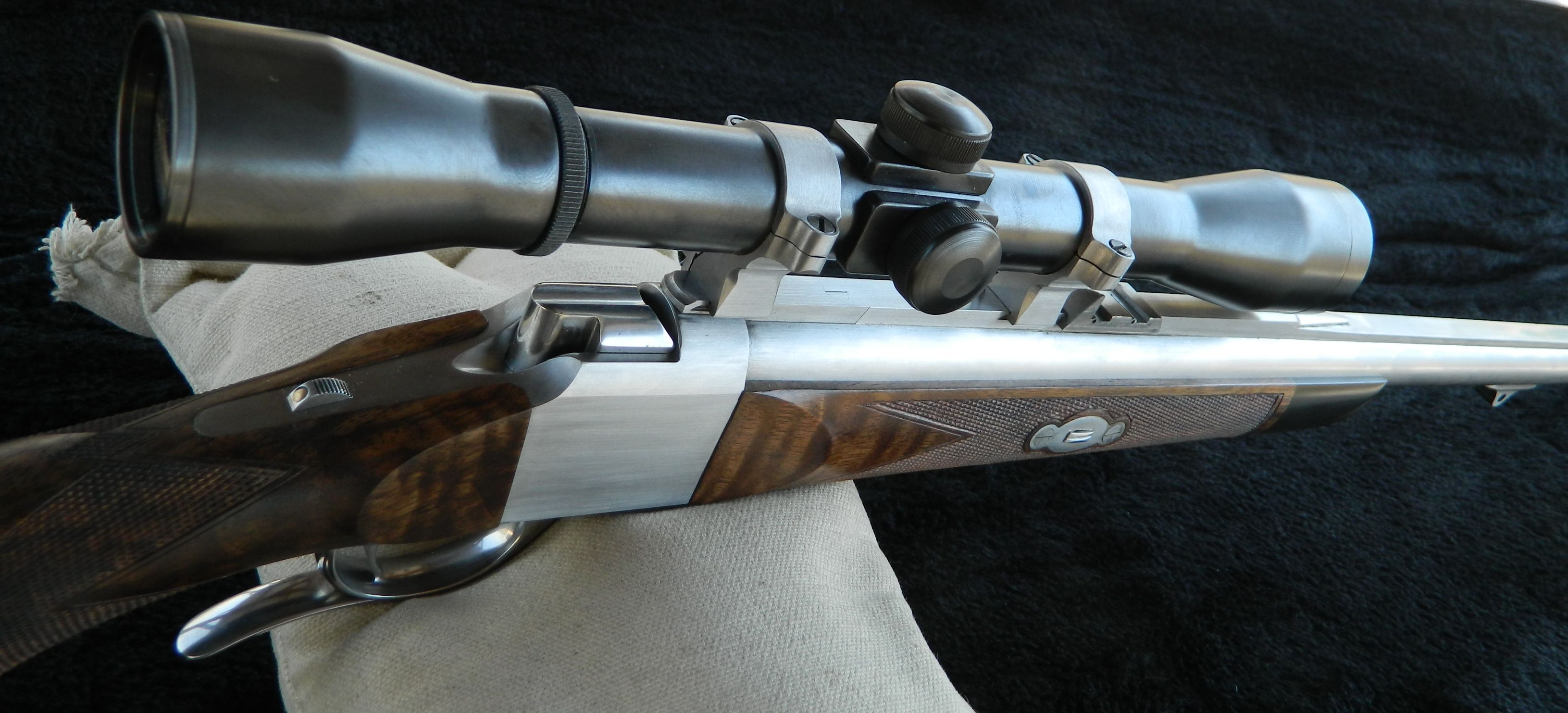 This has certainly been a fun and unique project and I'm looking forward to similar commissions.