The American Custom Gunmakers Guild (ACGG) is an organization who's main function is to promote craftsmanship, artisanship and skill in building fine firearms, and promote awareness of custom gunmakers and their craft. It is a fine organization and I have been a professional member since 2007. In order to become accepted, a craftsman has to submit certain aspects of his work for evaluation by the membership. The ACGG has an ethics comity that follows established guidelines and can benefit those who create and those who use custom guns. It can mediate in disputes between client and member. I would like to encourage anybody who enjoys fine firearms and craftsmanship to become an associate member of the guild. The guild publishes quarter yearly a magazine named the "Gunmaker". I'm thankful to the guild for publishing several times guns of mine on the cover page of the magazine. And also for publishing several articles. A subscription of the magazine is included in the basic membership.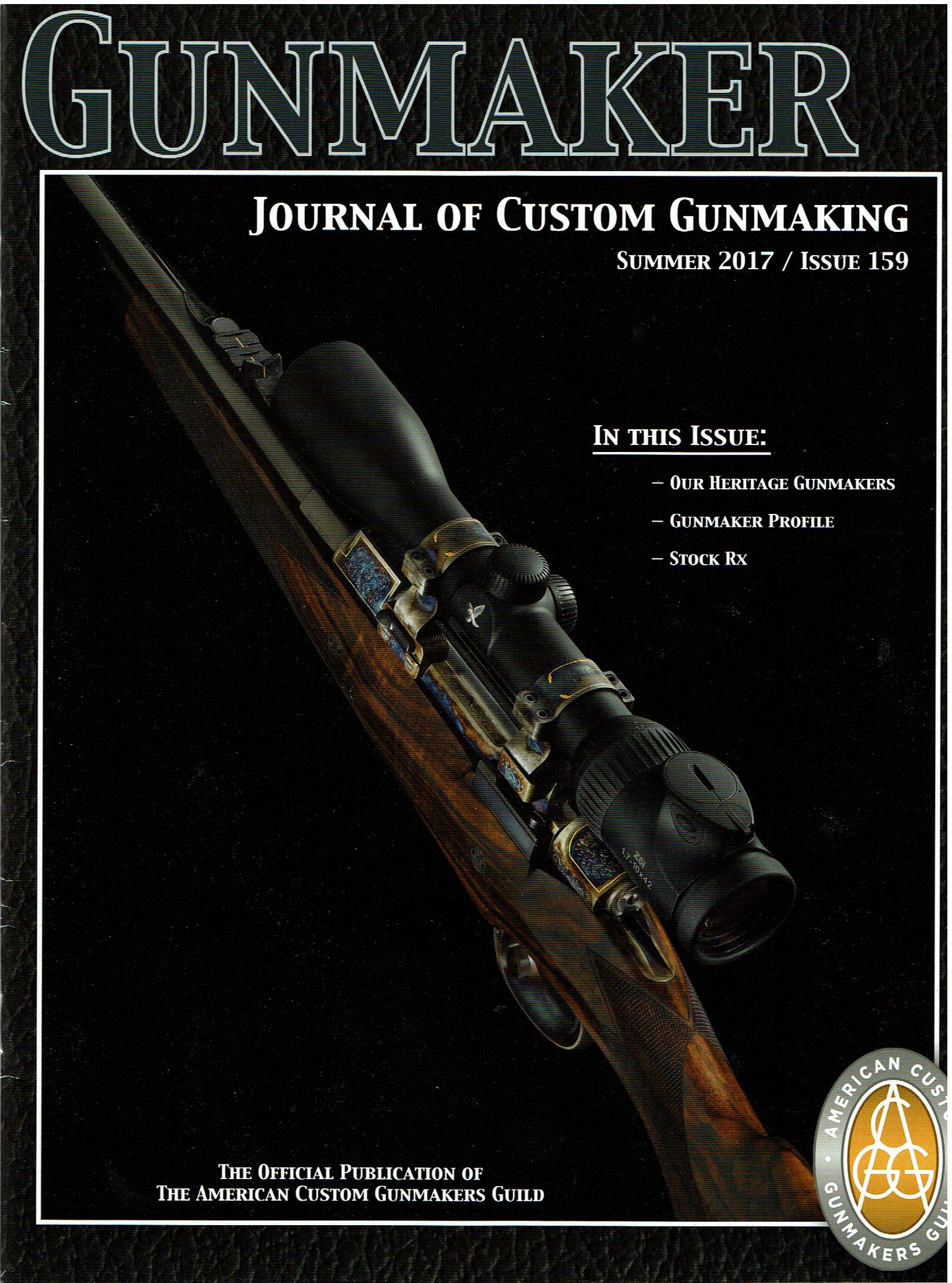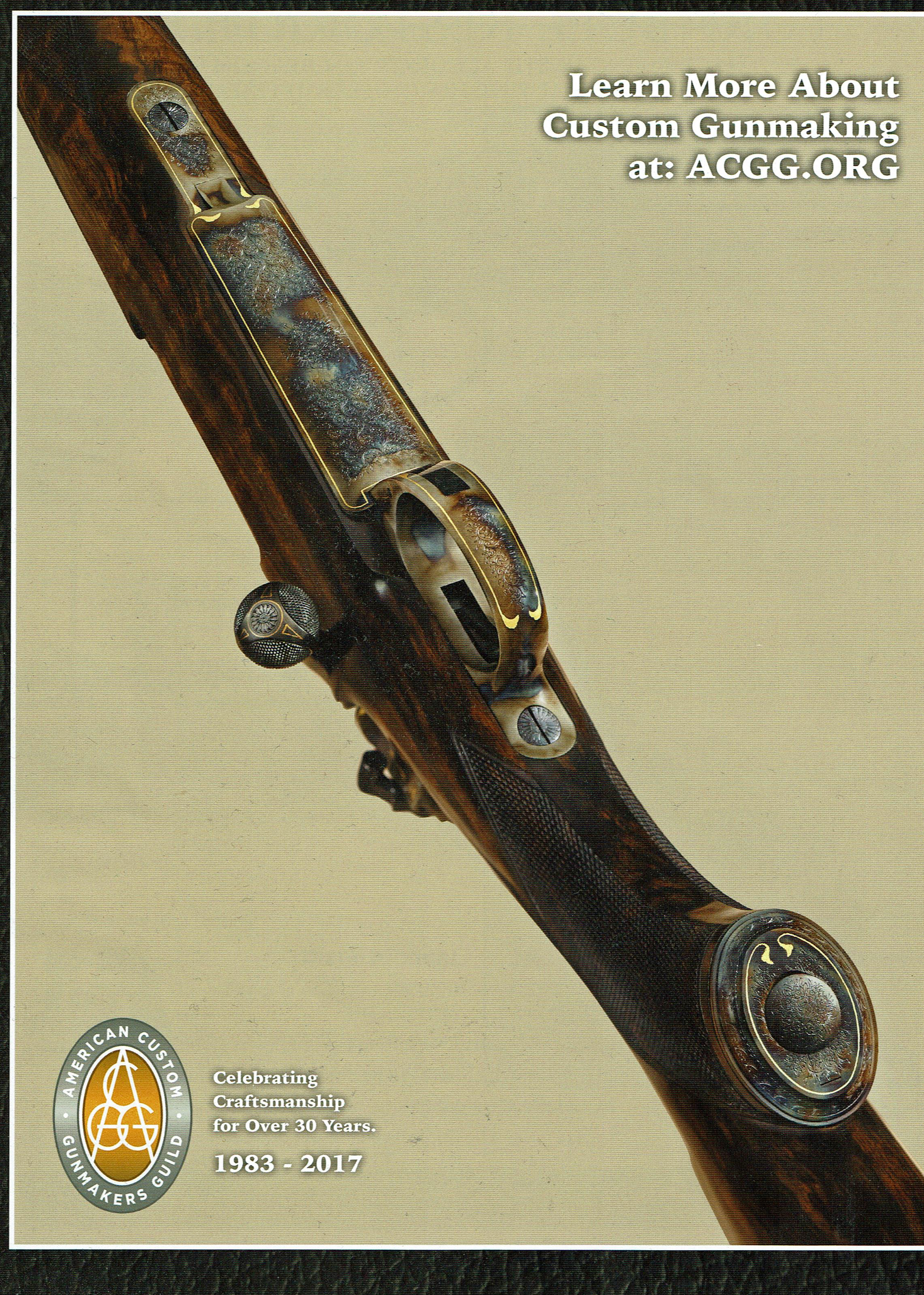 In the current issue of the gunmaker, the front and rear cover feature 2 of my rifles. The rifle up front is a .300 H&H rifle and the rifle on the rear page a 6.5×55 rifle.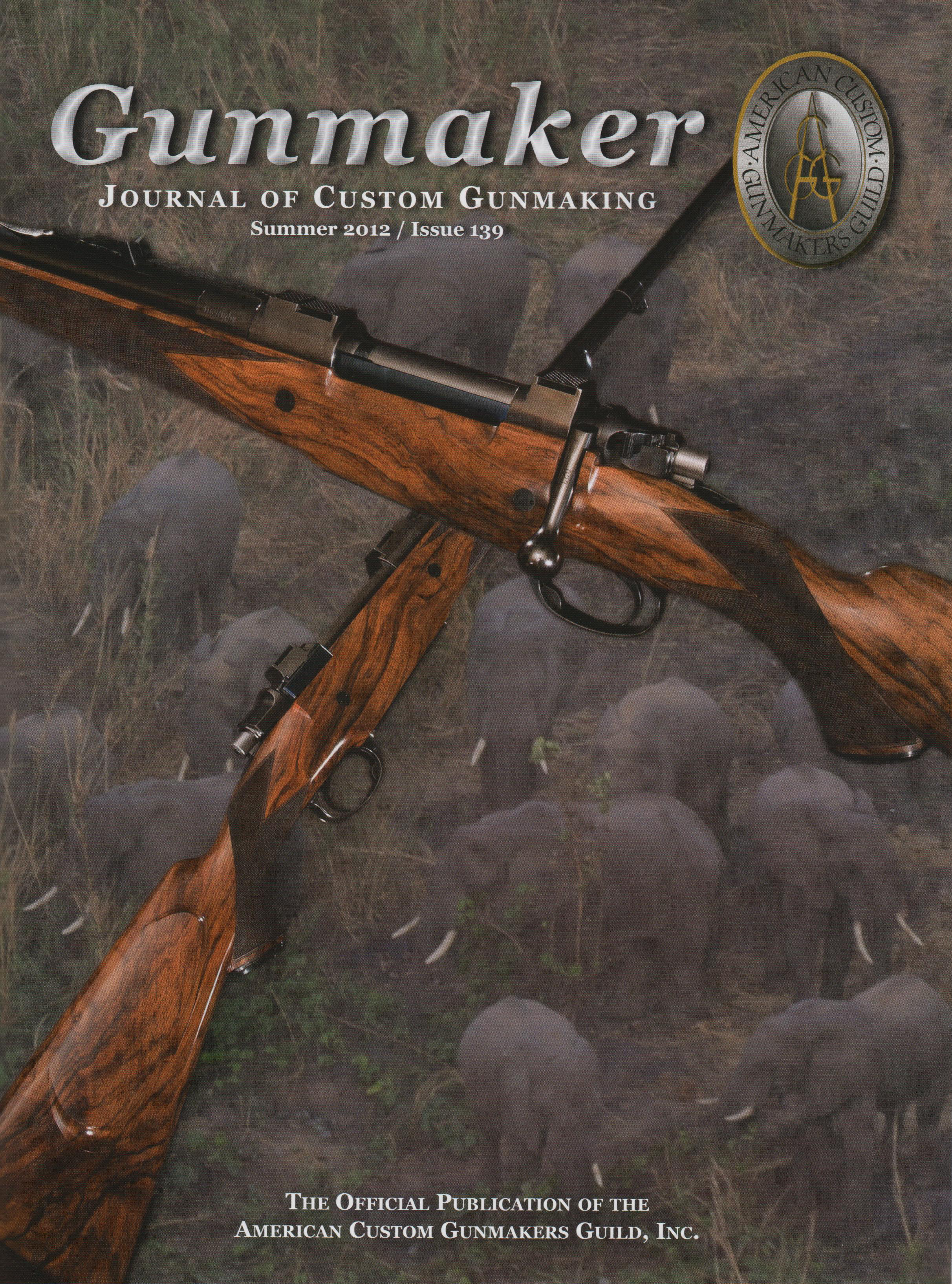 Front cover of a left hand .416 Rigby rifle that I built several years ago.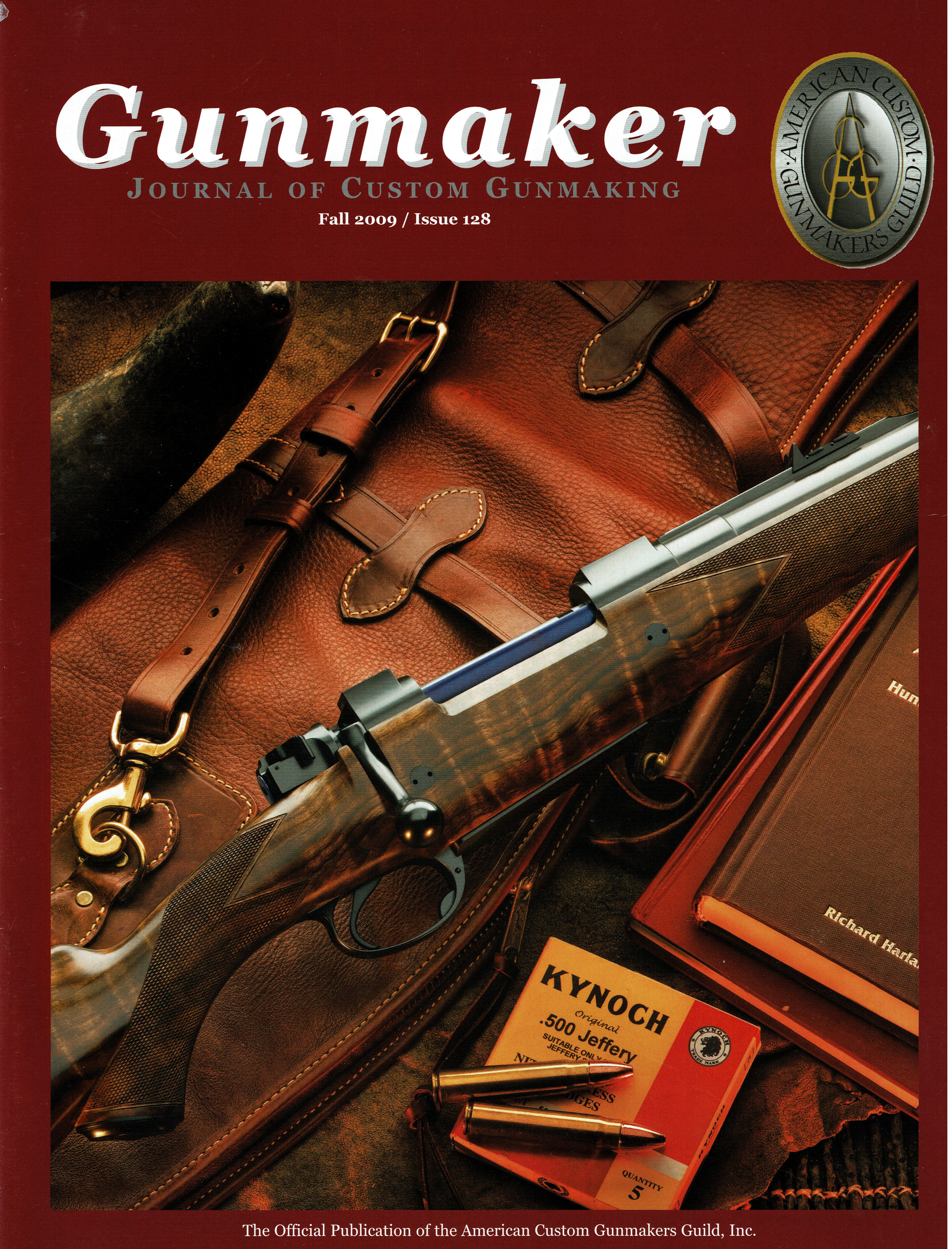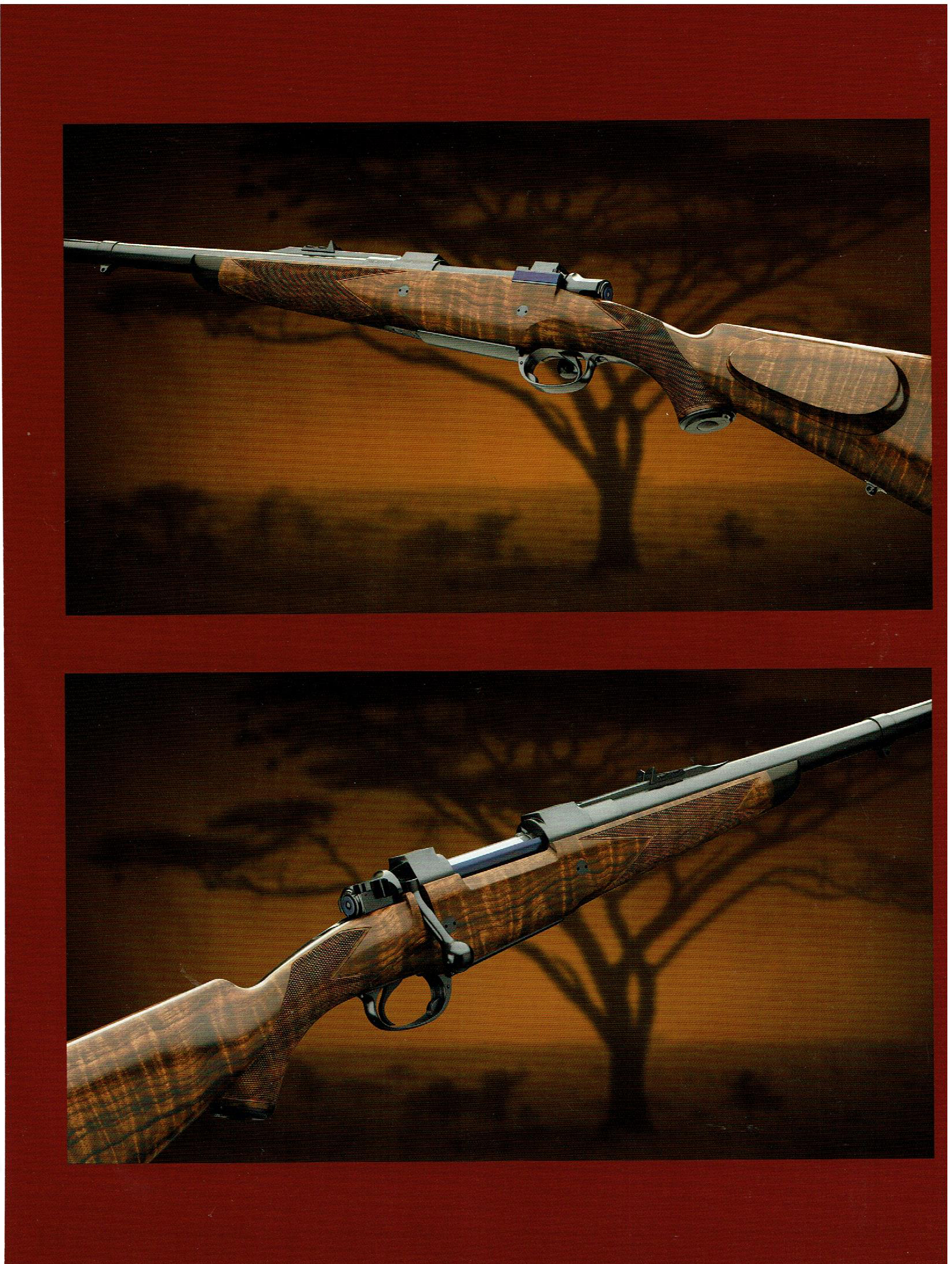 Fall 2009 issues, featuring on the front and on the back a .500 Jeffery rifle I built. That was a great project and the rifle has extended top and bottom tangs.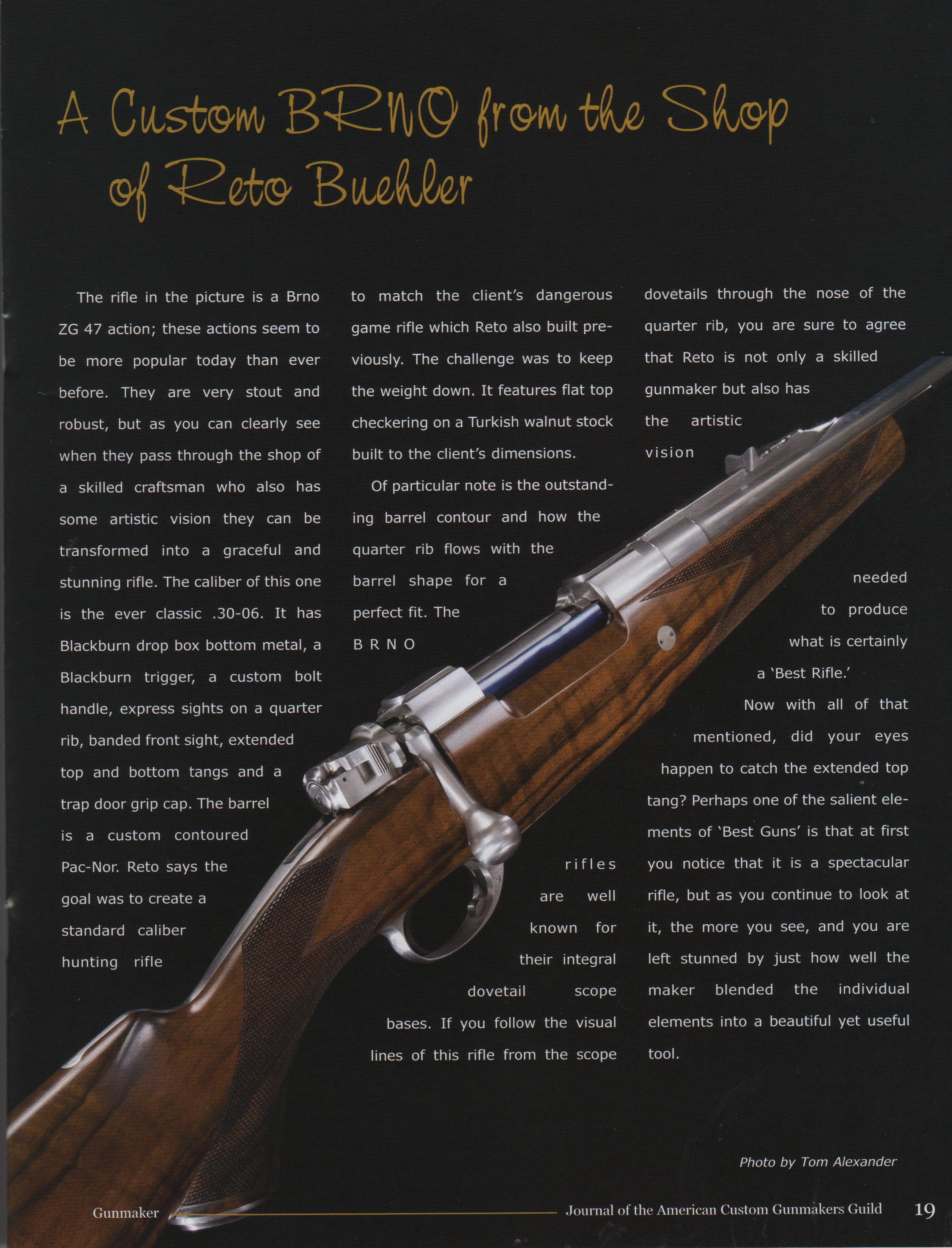 One of the articles that was published in the magazine.
Check out the ACGG website for more information. And I would like to encourage you to browse the gallery pages. There are numerous pictures posted of work by the members.
https://www.acgg.org/
On a side note, the rifle pictured in the ad is a Buehler CSA .404 Jeffery rifle that I built several years ago.