Through good fortune I have been contacted by a client who's grandfather was a great collector of custom guns. When he passed away, a number of unfinished projects and rifle actions where left behind. I am selling these items on consignment. Please contact me if you are interested in purchasing any of the actions. Or perhaps you are interested in a project. Let's discuss it, I would be delighted to build a custom rifle for you, tailored to your ideas.
Westley Richards Falling block action. $3500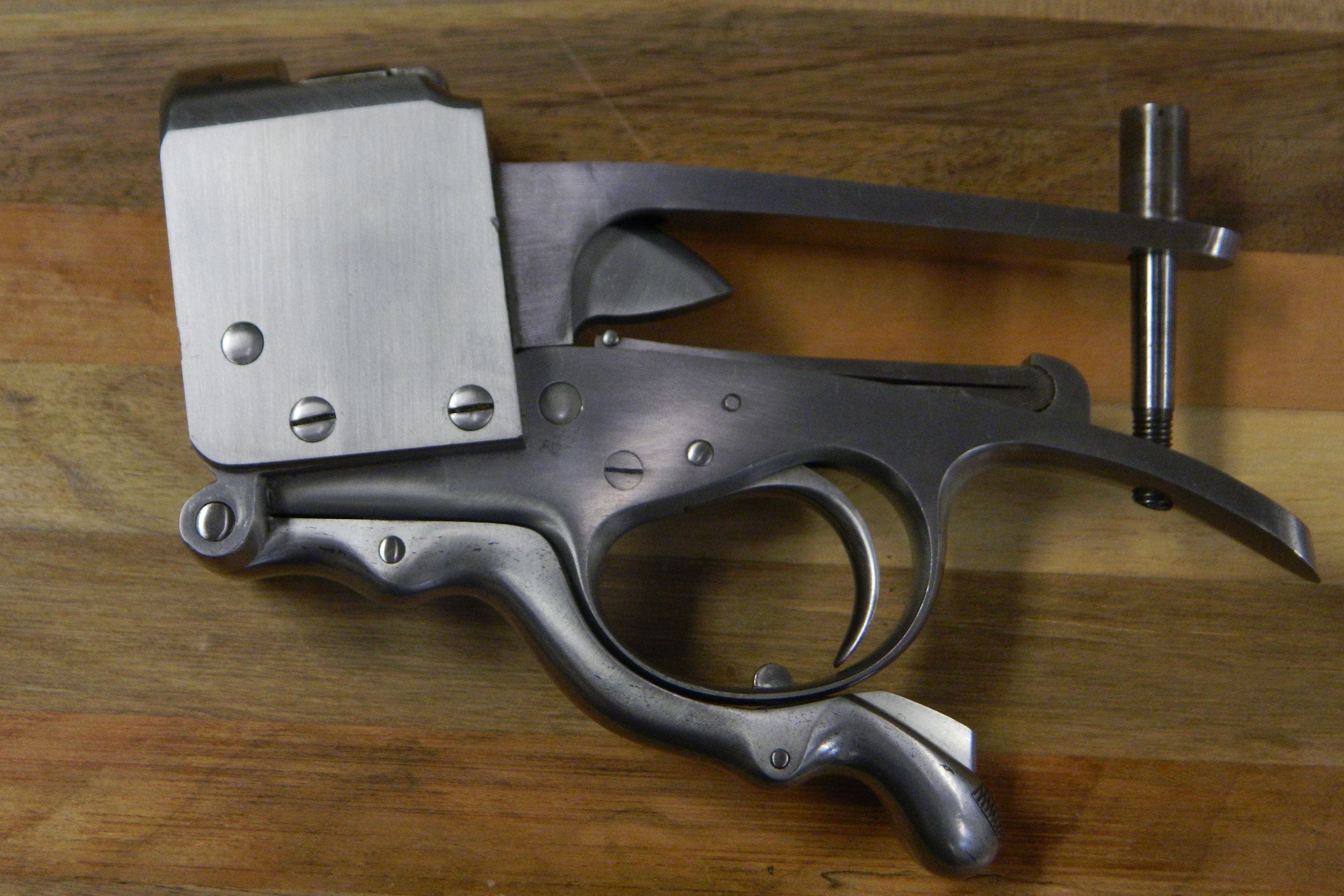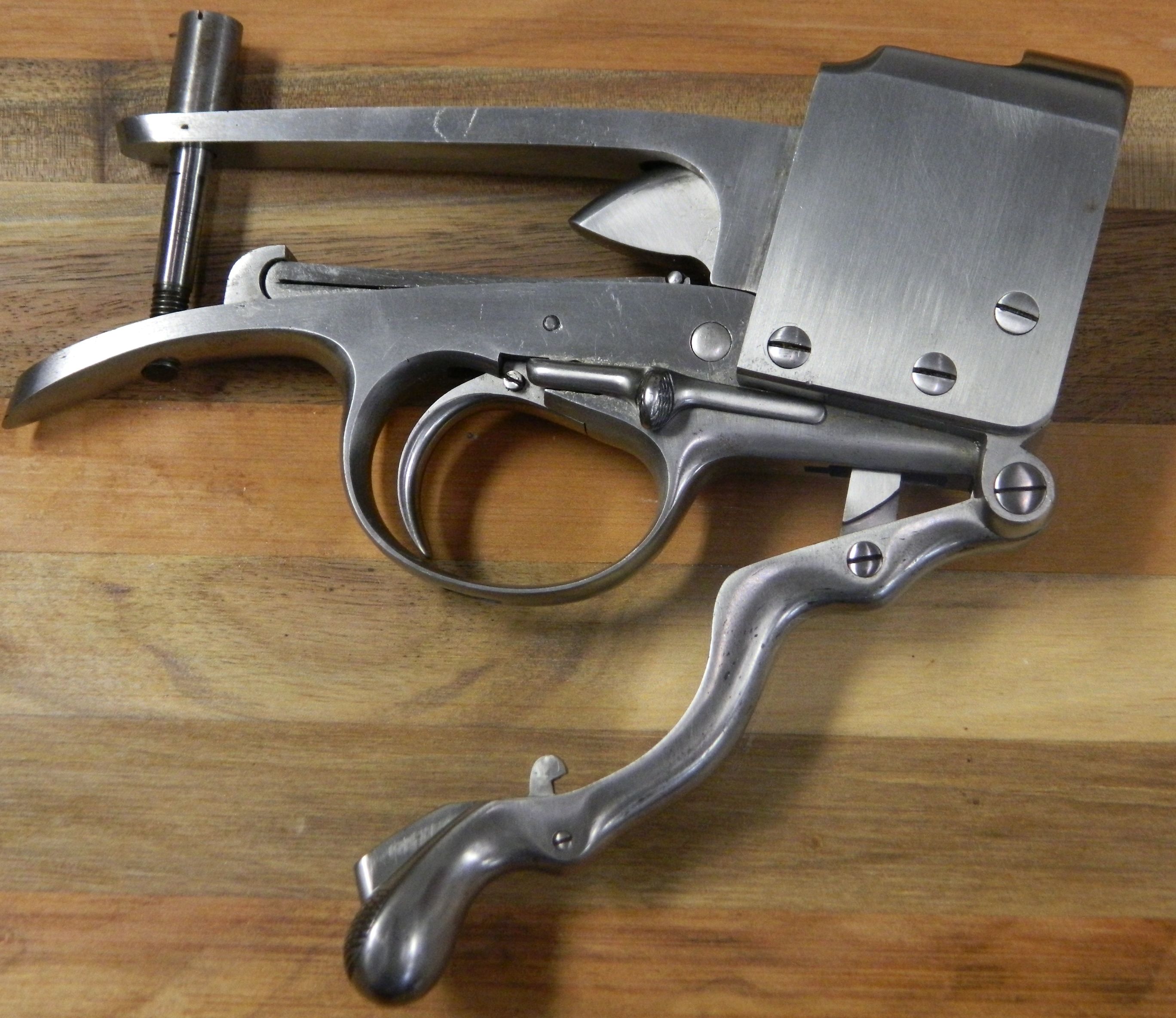 You just don't find something like this. A beautiful vintage British falling block action in top condition. This rifle is perfectly suited for nitro powder cartridges up to .500 NE. A new oversize extractor has been fit to accept any rimmed cartridge.
    2. Miniature Farqhuarson action by Clayton Nelson. Please contact me for price.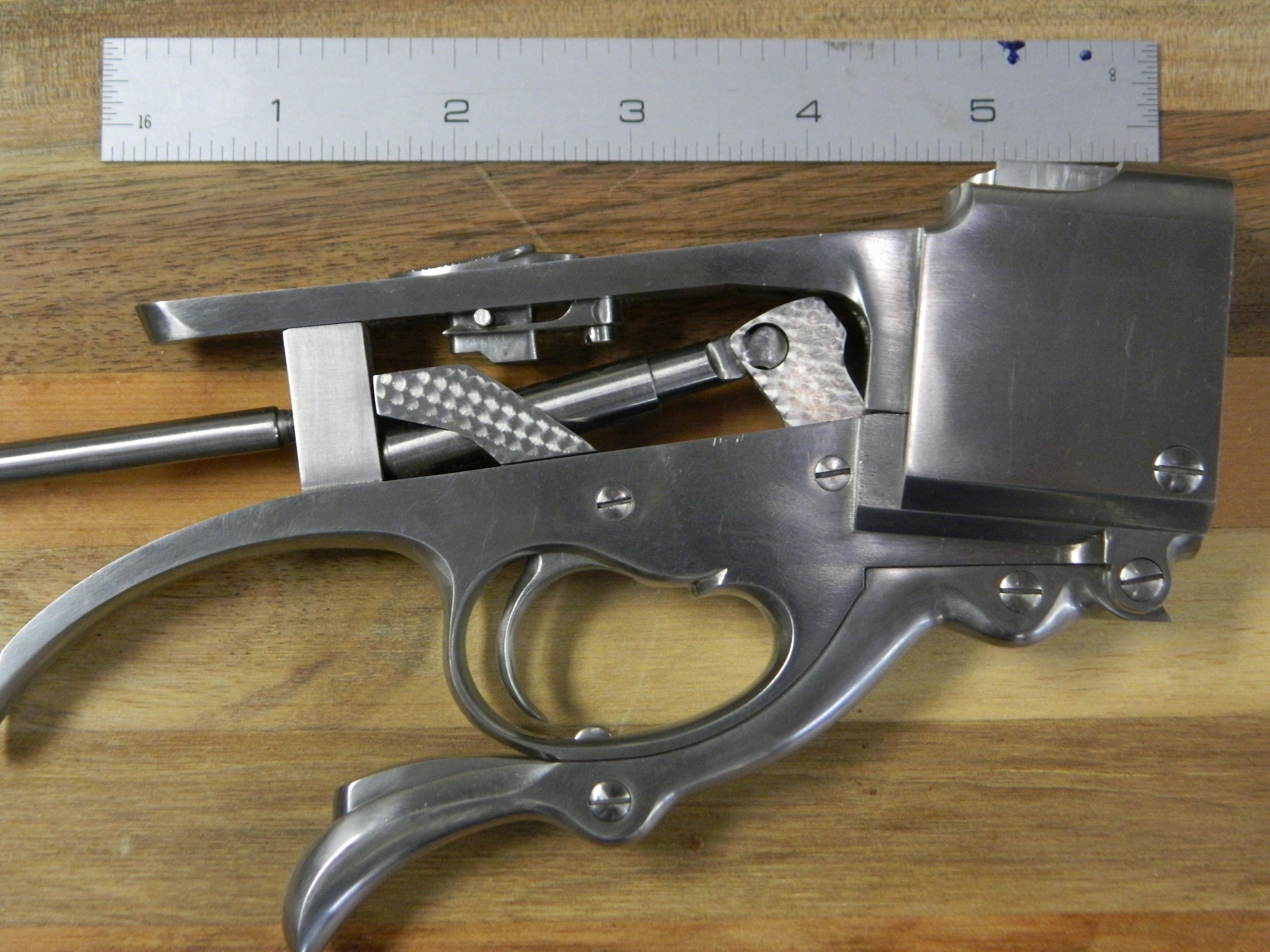 This action was build in the 80's. It is perfectly suited from a .22 hornet to perhaps a .30-30 Winchester and would make just a gorgeous custom gun. I have also an identical action for rim-fire cartridges.
3. Hagn action. Medium large. $3300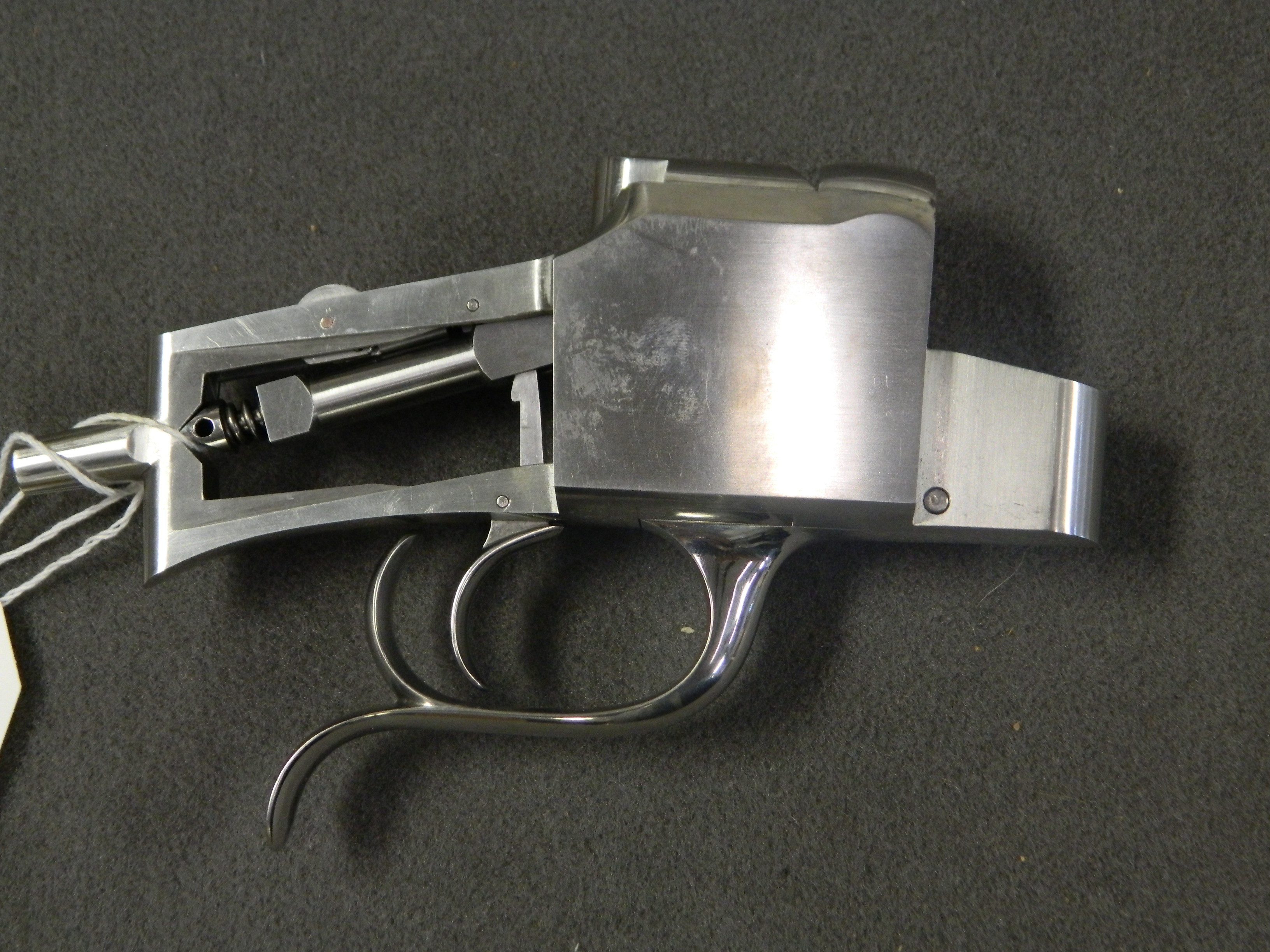 Mint Hagn falling block action. Perfectly suited for modern cartridges from medium rimmed or rimless cartridges to about a .404 Jeffery size. The strength and quality of these actions is second to none. This action has the older action shape which I like better then the shape on the new models.
4. Remington Hepburn action. $1500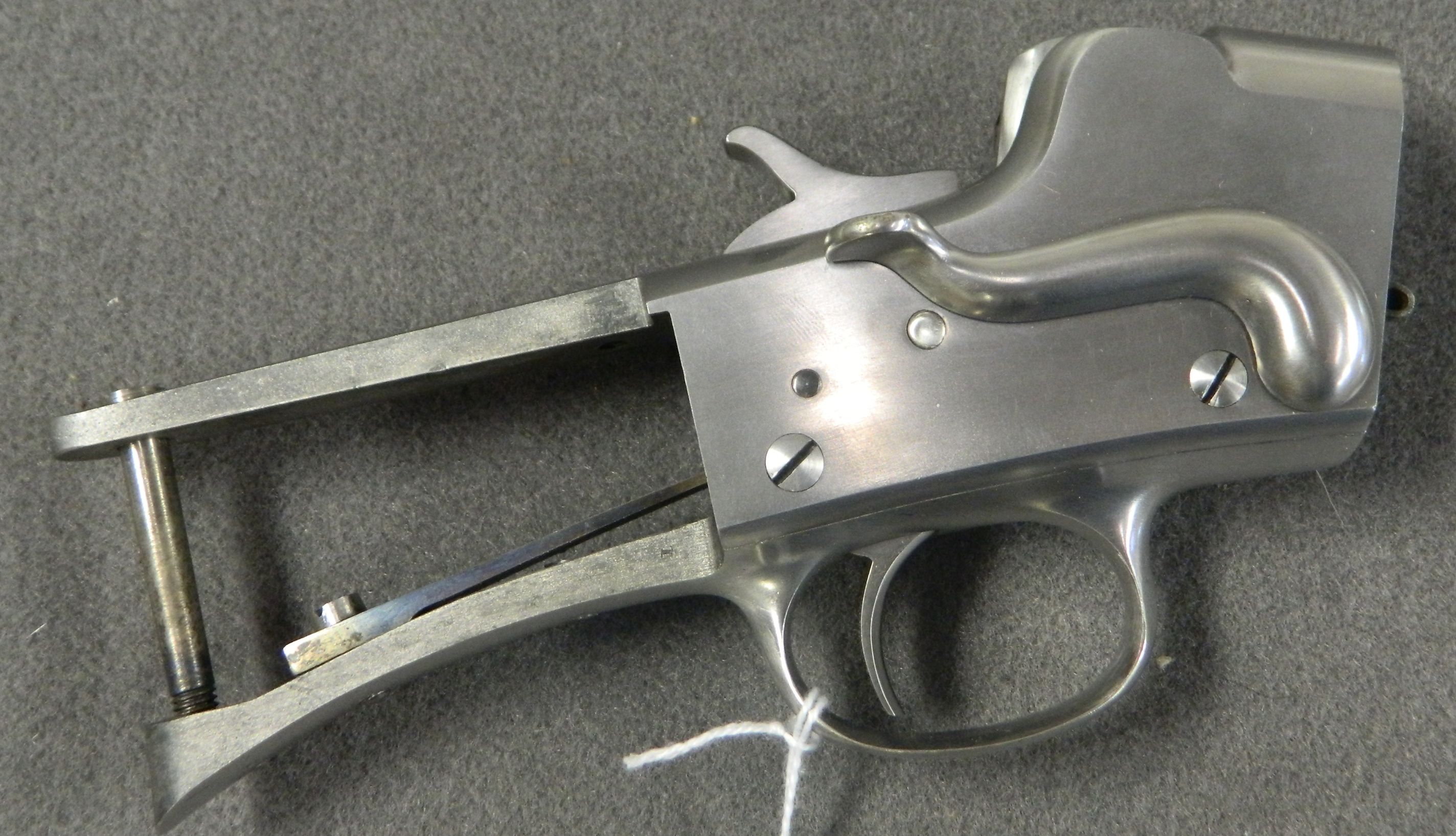 Beautiful, clean action. With small firing pin, ready for nitro powder cartridges. Very professionally polished action. I have another available. That one is in original condition with 75 % bluing, set trigger and black powder firing pin, priced at $1000.
5. Winchester High Wall take-down action. $2500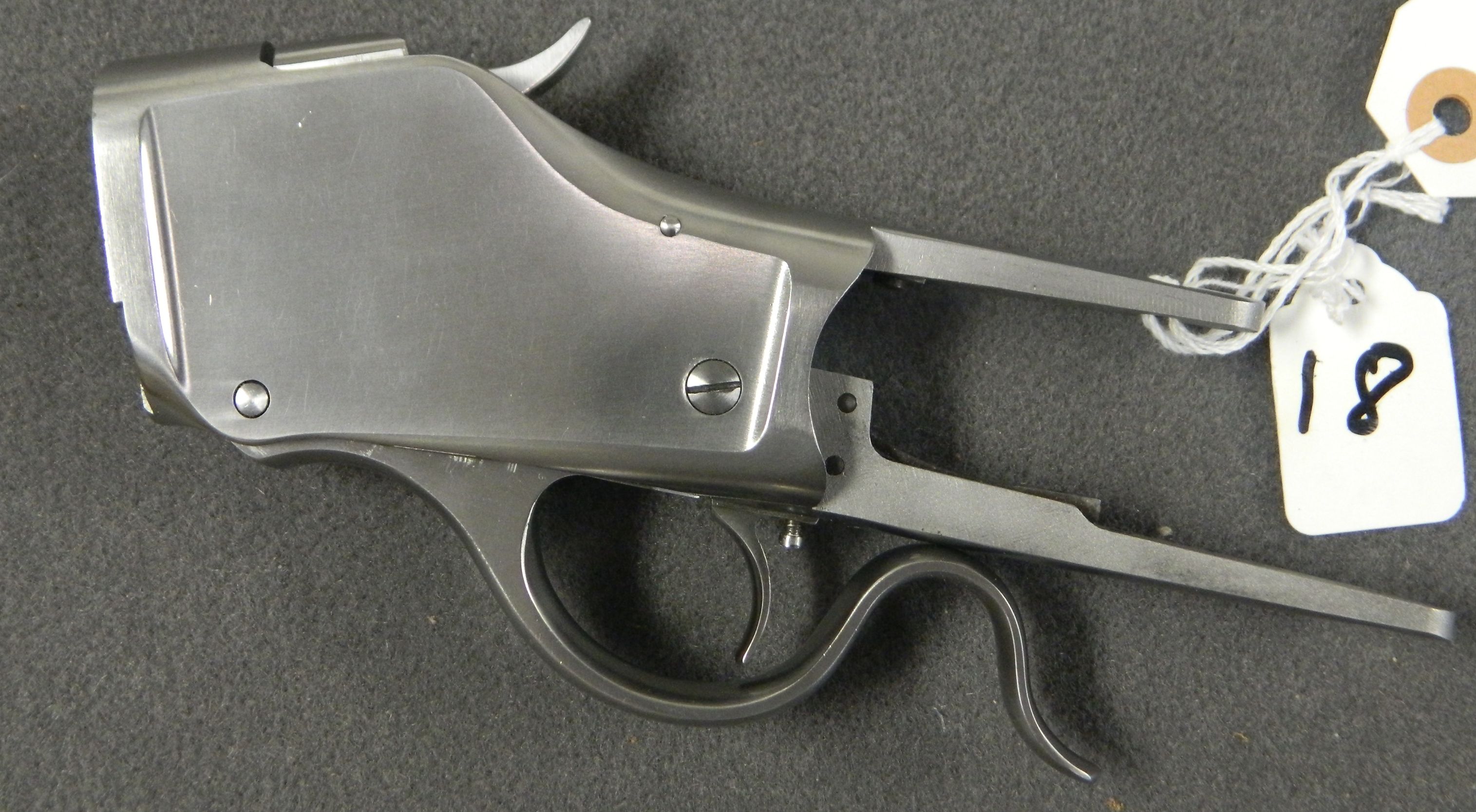 What a find. Totally restored action with single set trigger. It has interrupted threats and is ready for a take down barrel. The firing pin is original and would need to be modified for modern cartridges.
6. Winchester Thick Wall action. $1500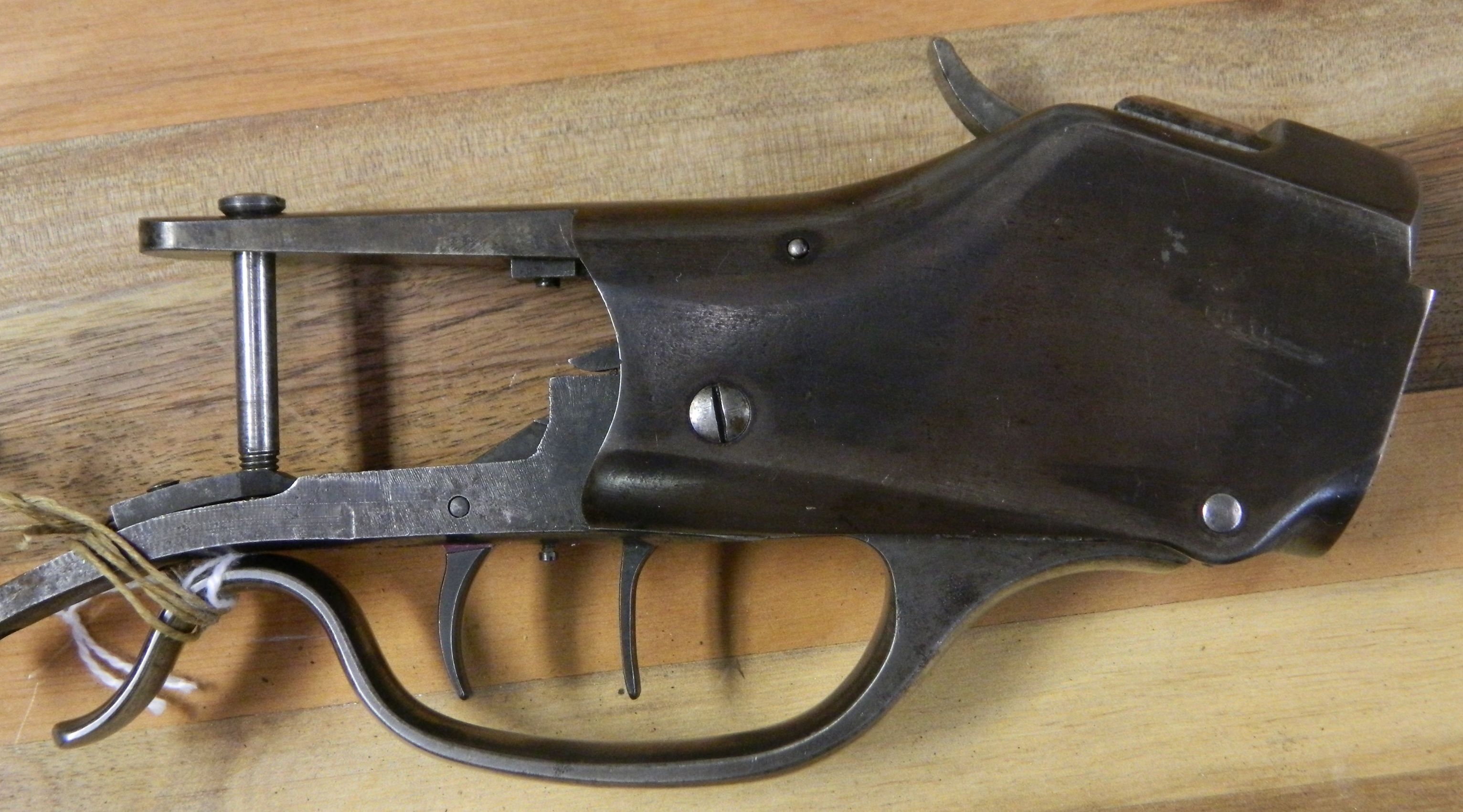 Wow, original thick wall action, none modified. The main flat spring is missing but can easily be furbished. With double set trigger.
7. Various Winchester High-wall and  one Low-wall action. From $700 – $2500.
Please contact me for more information at reto@customsportingarms.com or call at (541) 664 9109
I have also several barreled actions for sale. I will post these very soon.