This might be a slightly unusual title in the world of custom guns. I always have had a passion for music and nice guitars. So it was just a matter of time for me to utilize some of the many nice scraps of wood I have had around and make a guitar out of it. Attached is the finished guitar next to a very recently finished .404 Jeffery rifle.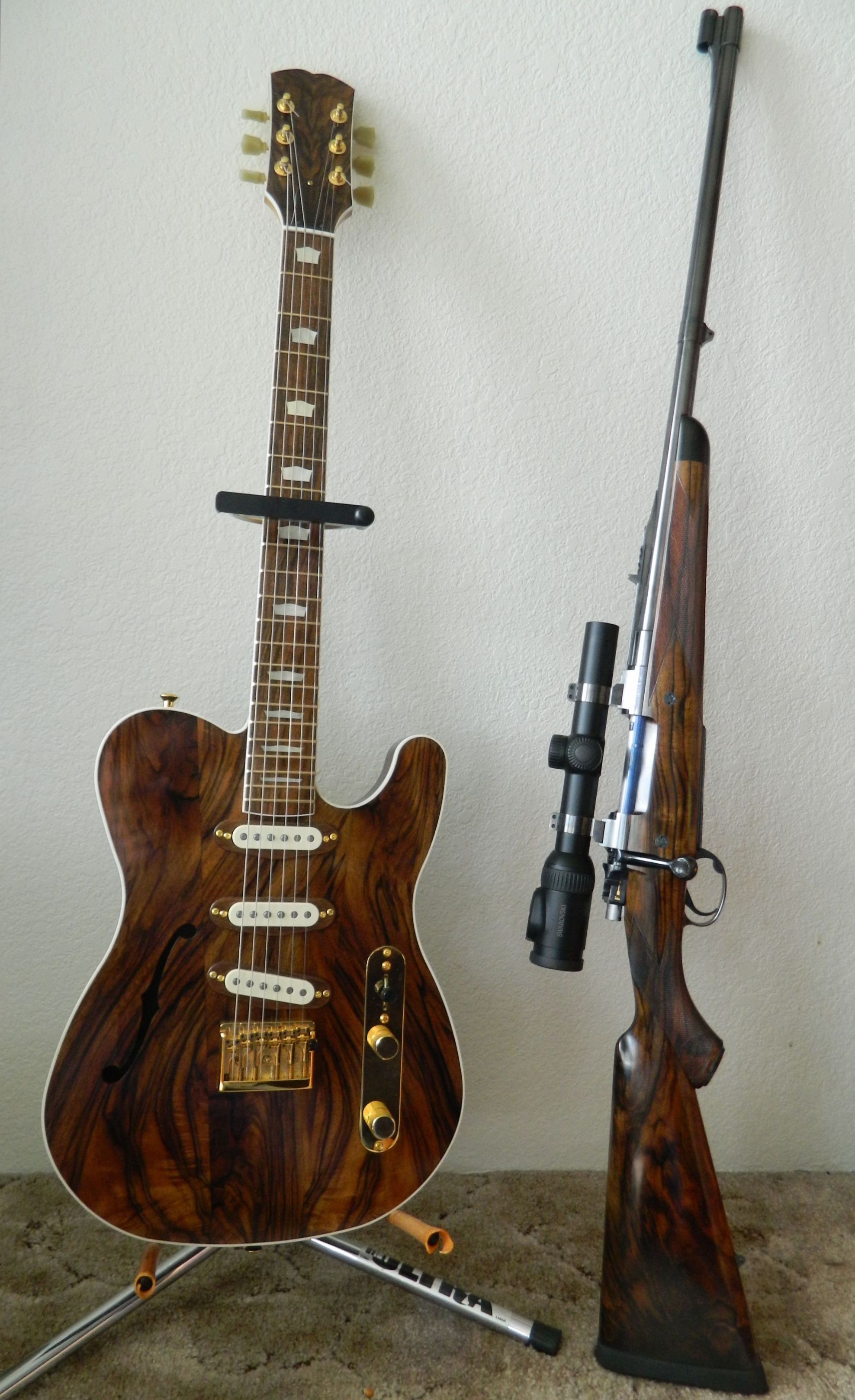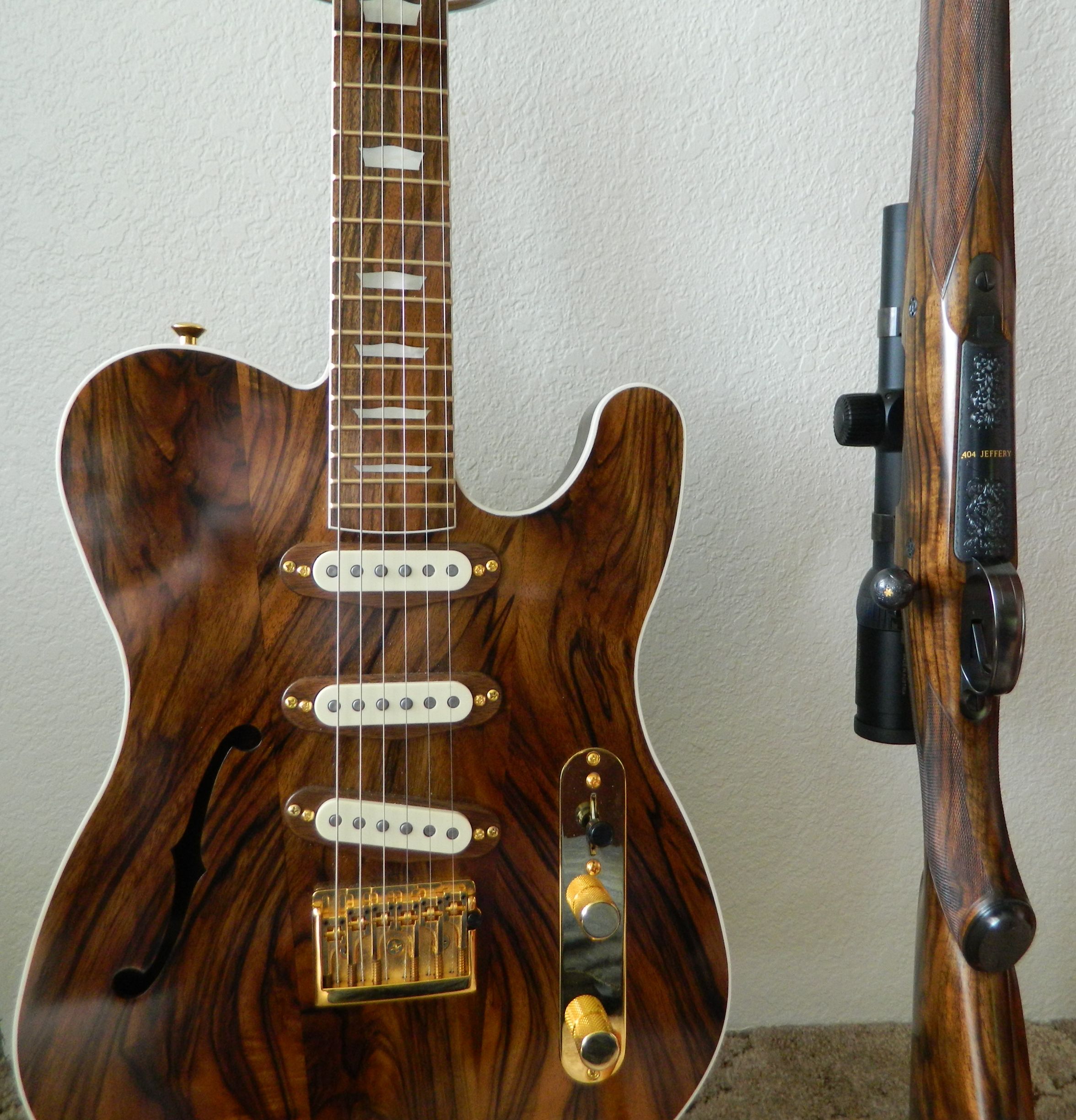 Besides the wood there are some similarities. A rifle has to shoot well and an instrument has to sound great. Each task is not easy accomplished. But to be honest, the guitar thing is a lot easier.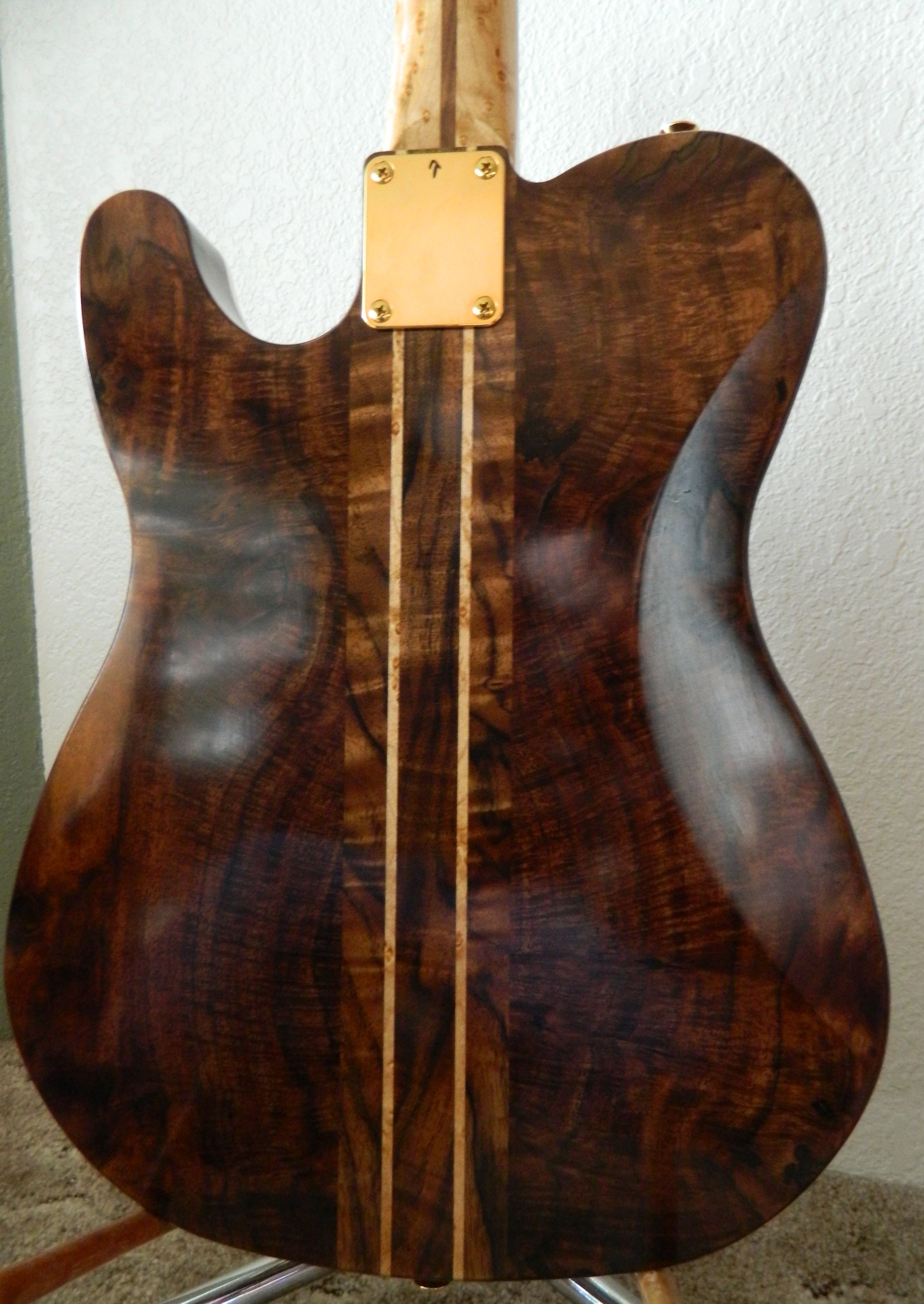 The neck was made from a sandwich of maple and walnut. The maple was re-claimed from two old rifle stocks. The back of the guitar is a sandwich of Oregon black walnut, Turkish walnut and maple. The front plate is made from California English walnut. The fret board from a hard piece of Turkish walnut. To reduce much of the weight, the body is partly hollow.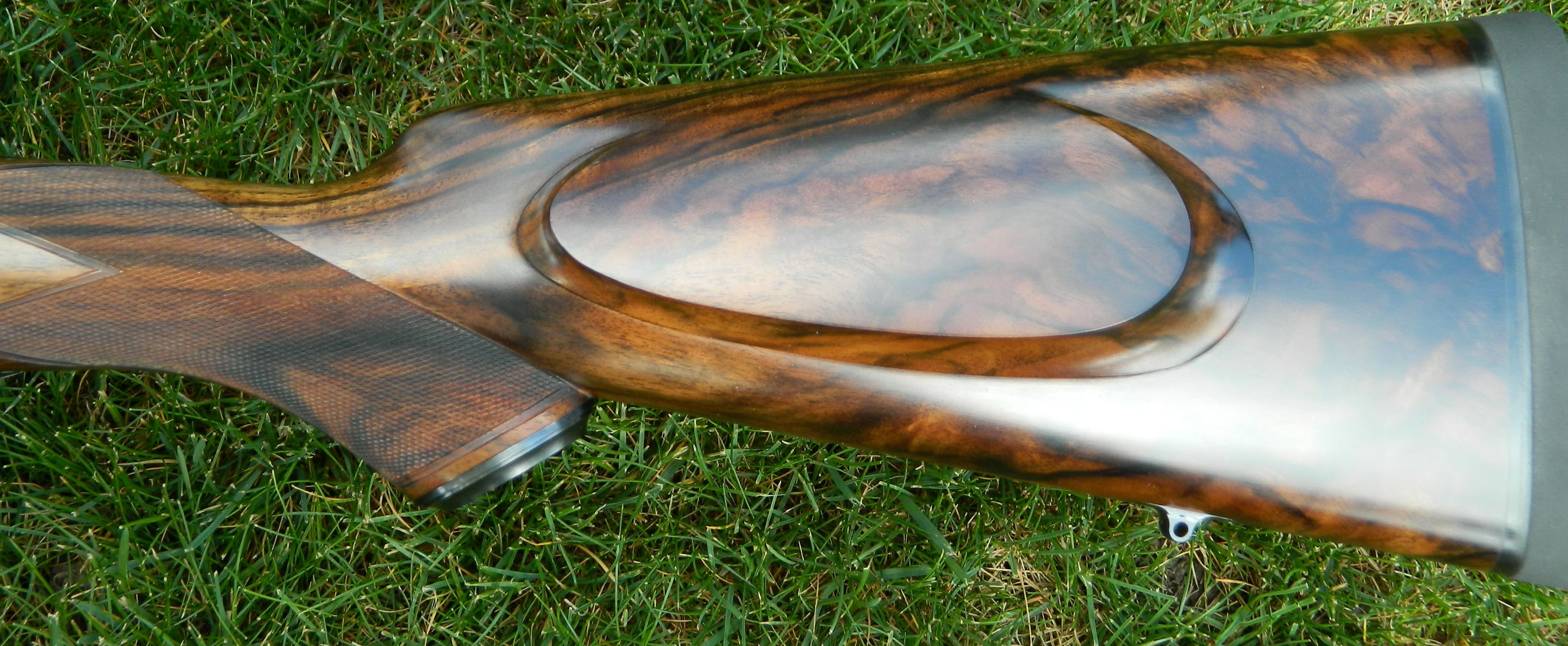 The .404 Jeffery rifle is one of my "English Express" rifles.  The engraver Tim George engraved the floor plate, the engraver John Todd engraved the bolt handle. A Swarovski scope can easily be taken on and off with my quick detachable scope mount. A very nice blank of Turkish walnut served as the foundation of the stock. Hopefully my customer will soon be able to take it on a trip to Africa.