This rifle is what I refer to as my model "Buehler English Express". It is built around a GMA standard magnum action with drop box magazine, 24″ barrel, with quarter rib and banded front sight ramp. The caliber is .375 H&H. Express sights and the barrel swivel band are my standard features on this model. On the large big game rifles I always install a recoil lug on the barrel to help the stock with the recoil absorption. Most English and German makers don't do that, and over a period of time problems can develop. Speaking of recoil lugs, the GMA actions have the action recoil lug placed further forward. This is an improvement over other Mauser actions, as it allows for more wood in the stock between the magazine box and the action recoil lug.
The rifle features my quick detachable scope mount. The levers release the scope with a quarter turn. My client provided the beautiful piece of California – English walnut. The checkering is cut in the flat-top style.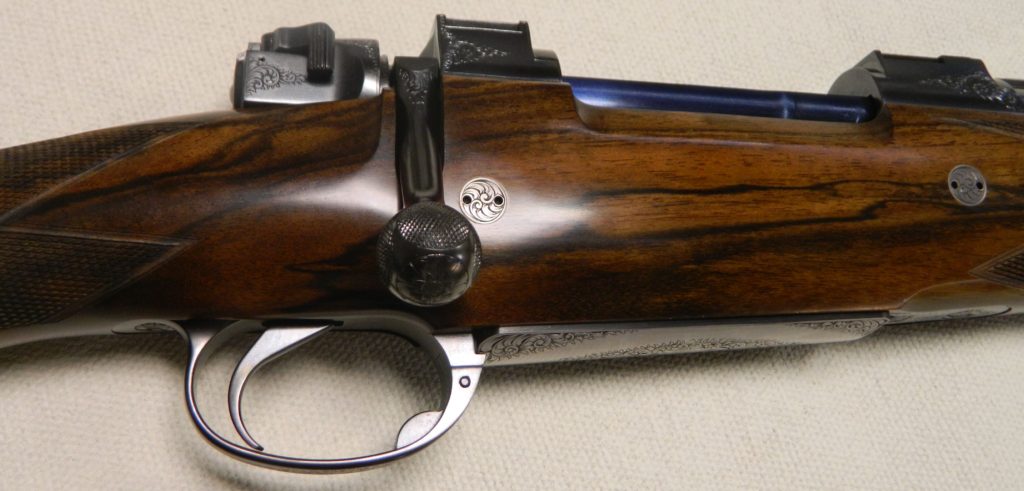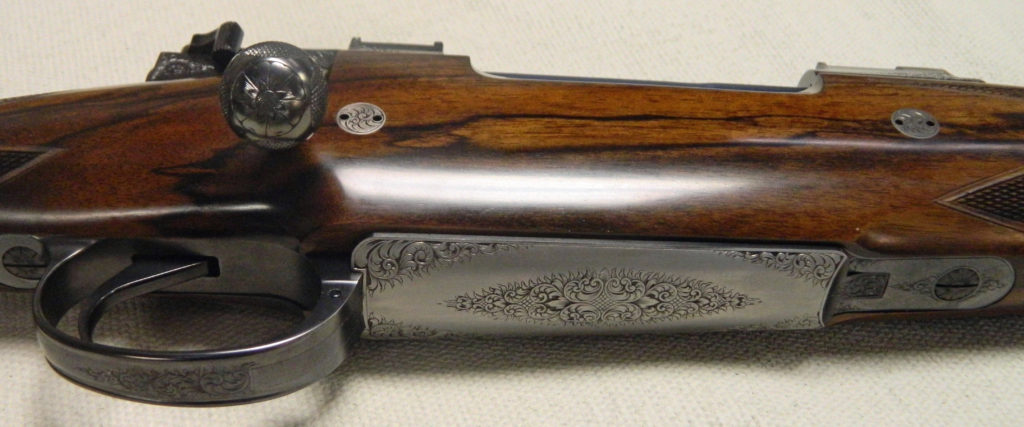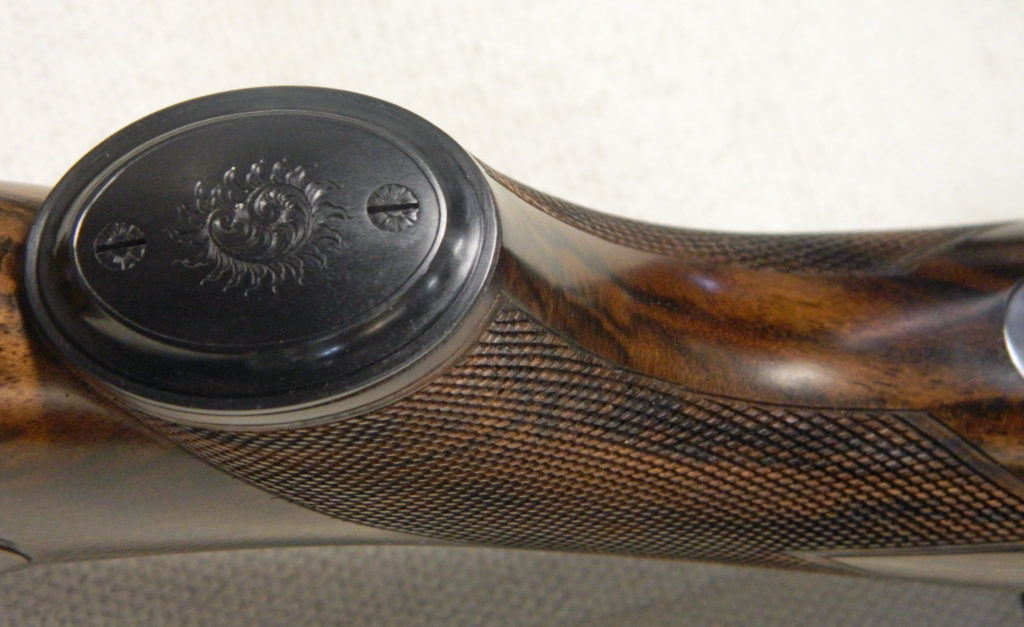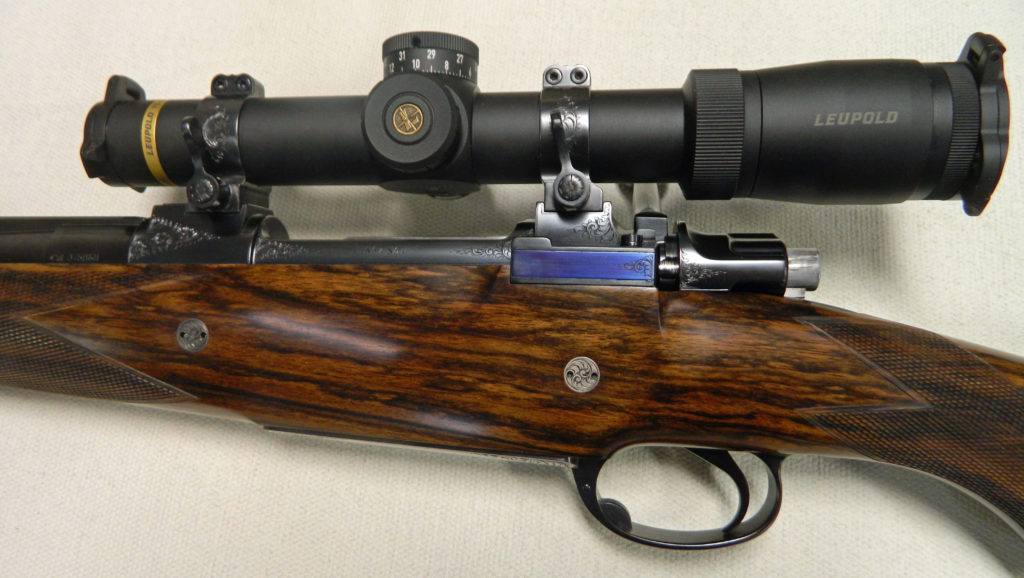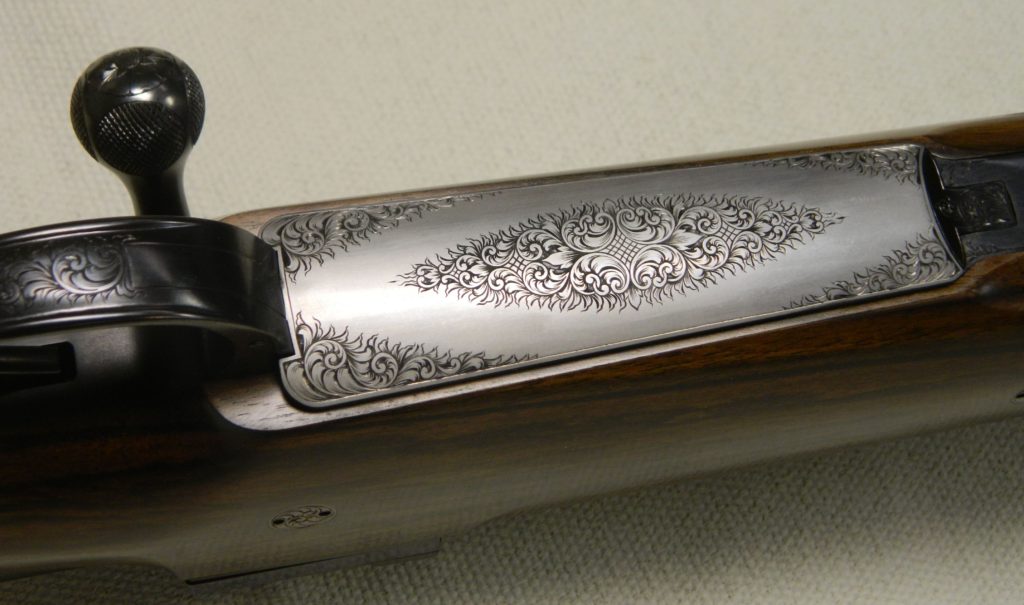 The engravings and the checkering of the bolt where performed by Tim George. I thought the floor plate turned out really classy.
Check out my website for more information. www.customsportingarms.com