This post features a few pictures of a .505 Gibbs rifle that I have in the works for a client. I just finished the checkering of the rifle and prepared the metal for the rust bluing.
This Mauser style rifle is built around a large Granite Mountain Arms action and a PacNor barrel.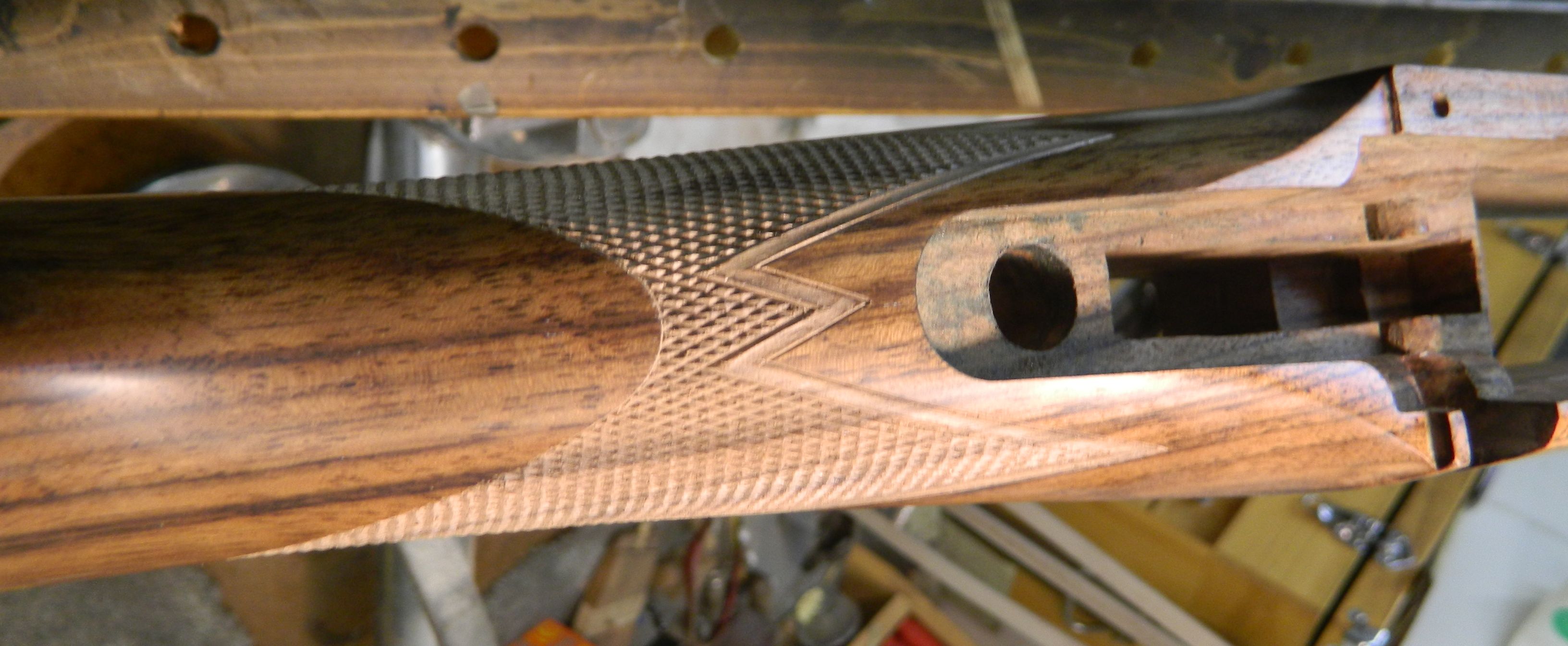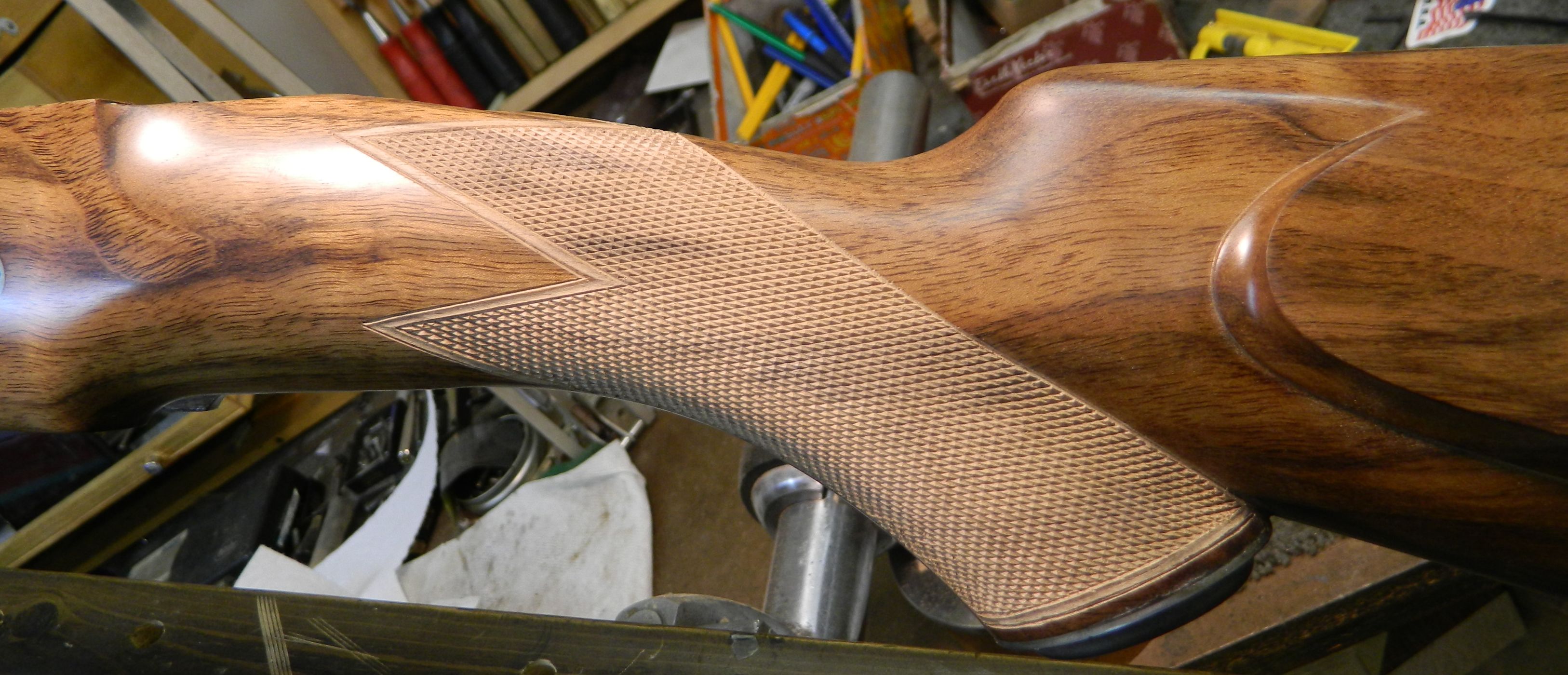 It's always a great moment when the metal is all polished and ready for bluing. The rust bluing is the only aspect of the gun building, besides engravings, that I outsource. A  friend of mine does it for me and I consider his bluing the best in the country. I've experimented on doing it myself but my results couldn't match his. And therefore I'm very glad he is doing it for me.
The stock started from a blank of flat sawn English walnut. Many people prefer quarter sawn wood for custom stocks. From a perspective of strength, I don't think there is much of a difference. But with quarter sawn blanks it is much easier to predict the looks of the finished stock.