On many occasions I have been asked to leather cover recoil pads on guns belonging to customers, or on one of my custom rifles.  If it is done well, it really is a nice upgrade. It glides smooth on the shoulder and many customers have been enjoying the looks and the feel of it. I use almost exclusively natural pig skin. I know of people that have used goat and ostrich skin and achieved great results. Mostly I use on my rifles Pachmayer Decelerator pads. If they are thicker then 1/2″, plugs for the screws can be cut out. On thin pads I cut two small slots into the leather to reach the screws.
So, the first step typically is to soak the leather for a time in water in order to make it more playable. The recoil pad will be installed and ground to fit the stock, then ground further down, to compensate for the thickness of the leather. The plugs are then cut out on the back and everything is being rounded and re-shaped on a disk grinder.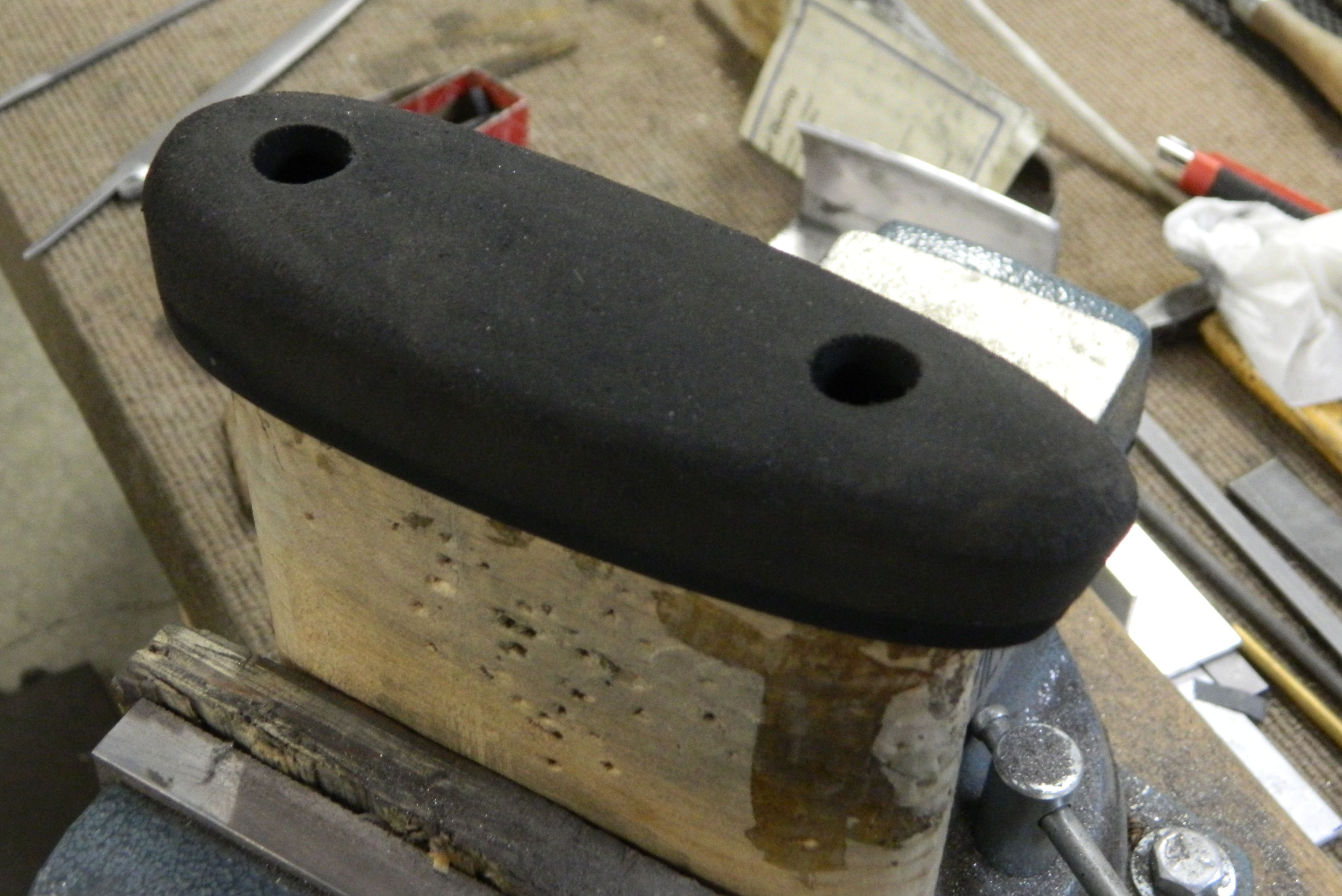 The next step is to stretch the wet leather over the pad.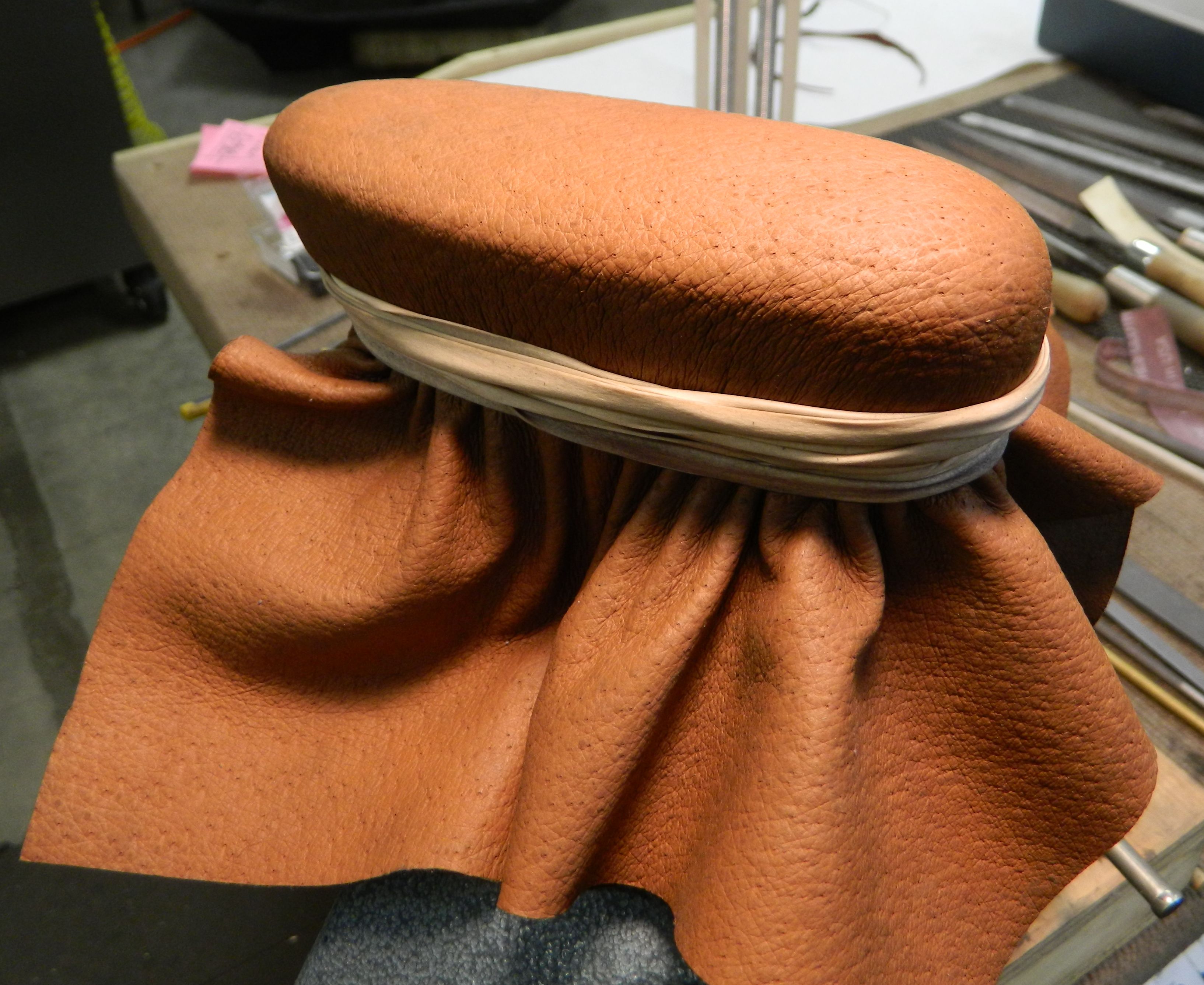 After the leather has completely dried, I peel the leather off the pad, and glue it on with contact cement. The excess is cut off, but enough is left to tuck it under the pad.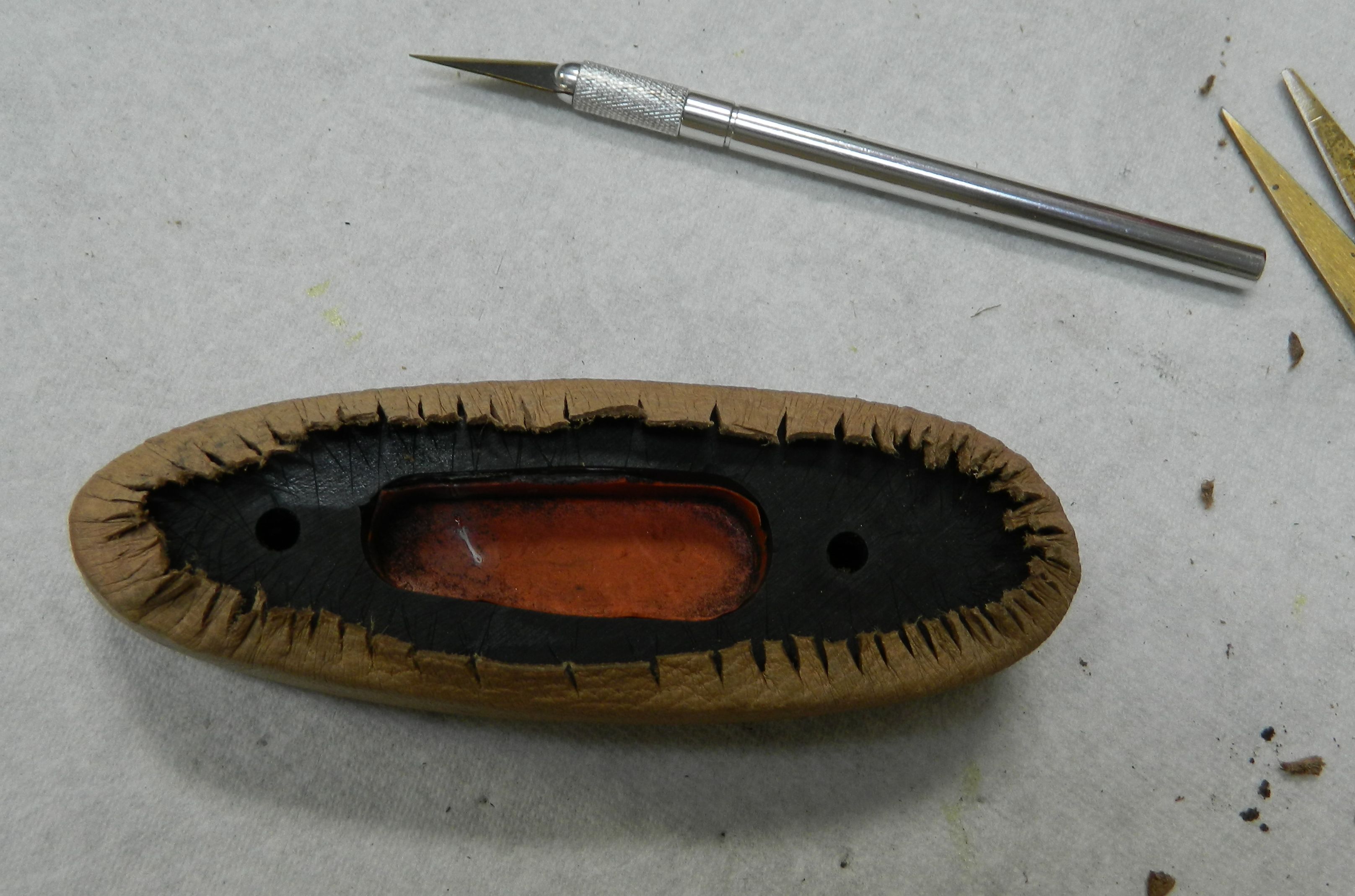 Little cuts are made so that the bottom fold can be glued on smooth. Also the leather is cut at the plug area, then folded and glued into the plug holes.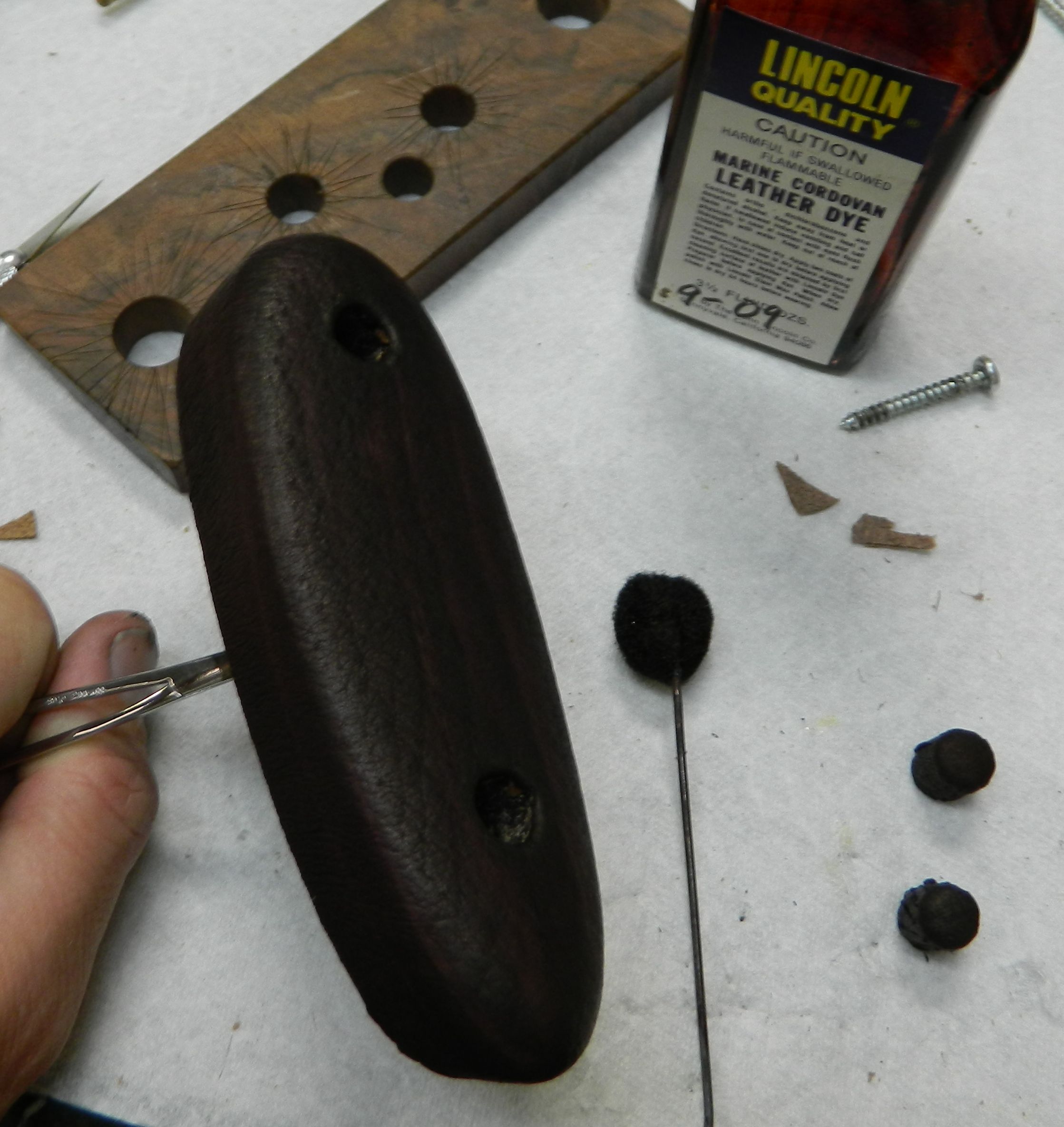 If all has worked out as desired, the leather is ready to be stained. Plugs are made of rubber and are also leather covered.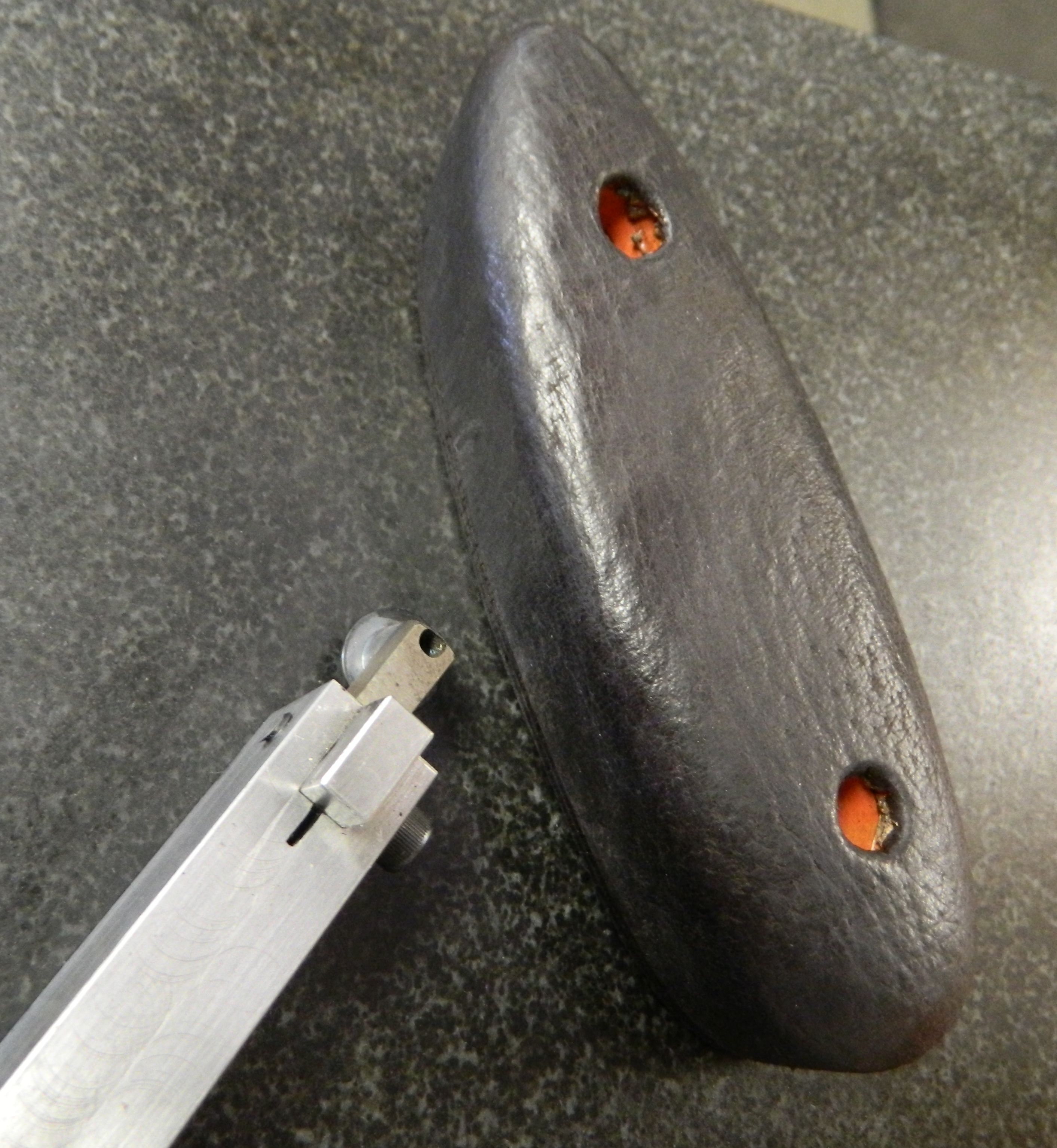 One of the final steps is to burnish decorative groves into the leather at the bottom of the pad.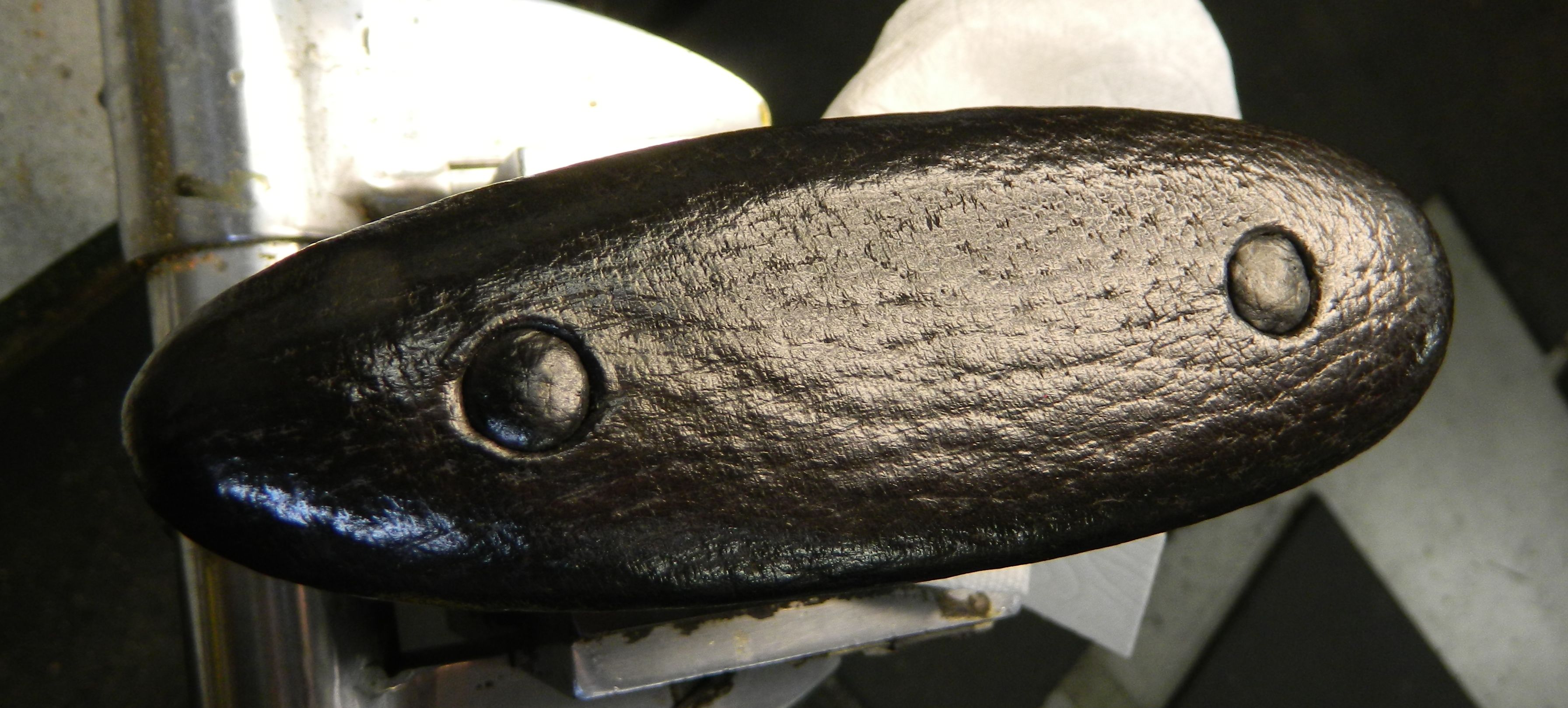 Finally the pad is polished with shoe polish and installed on the gun stock.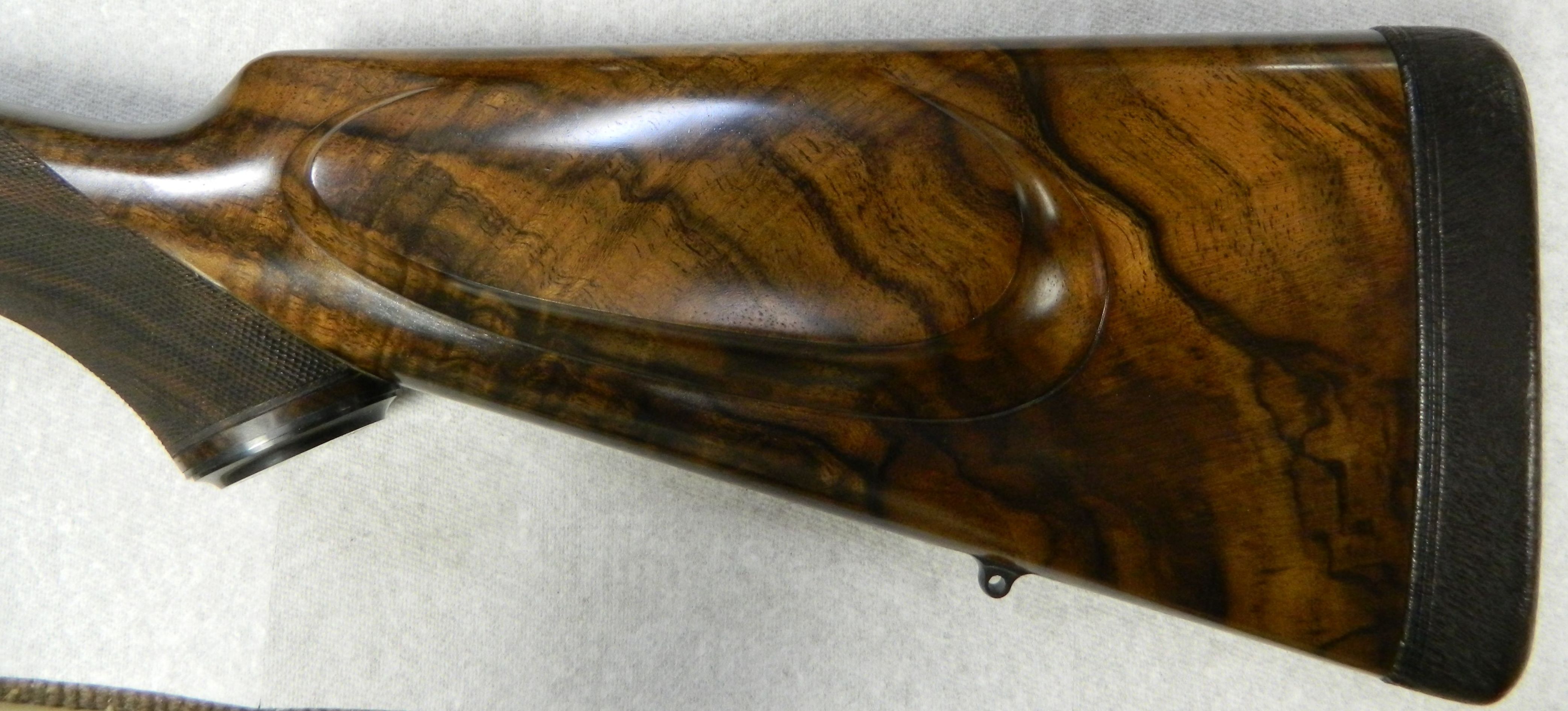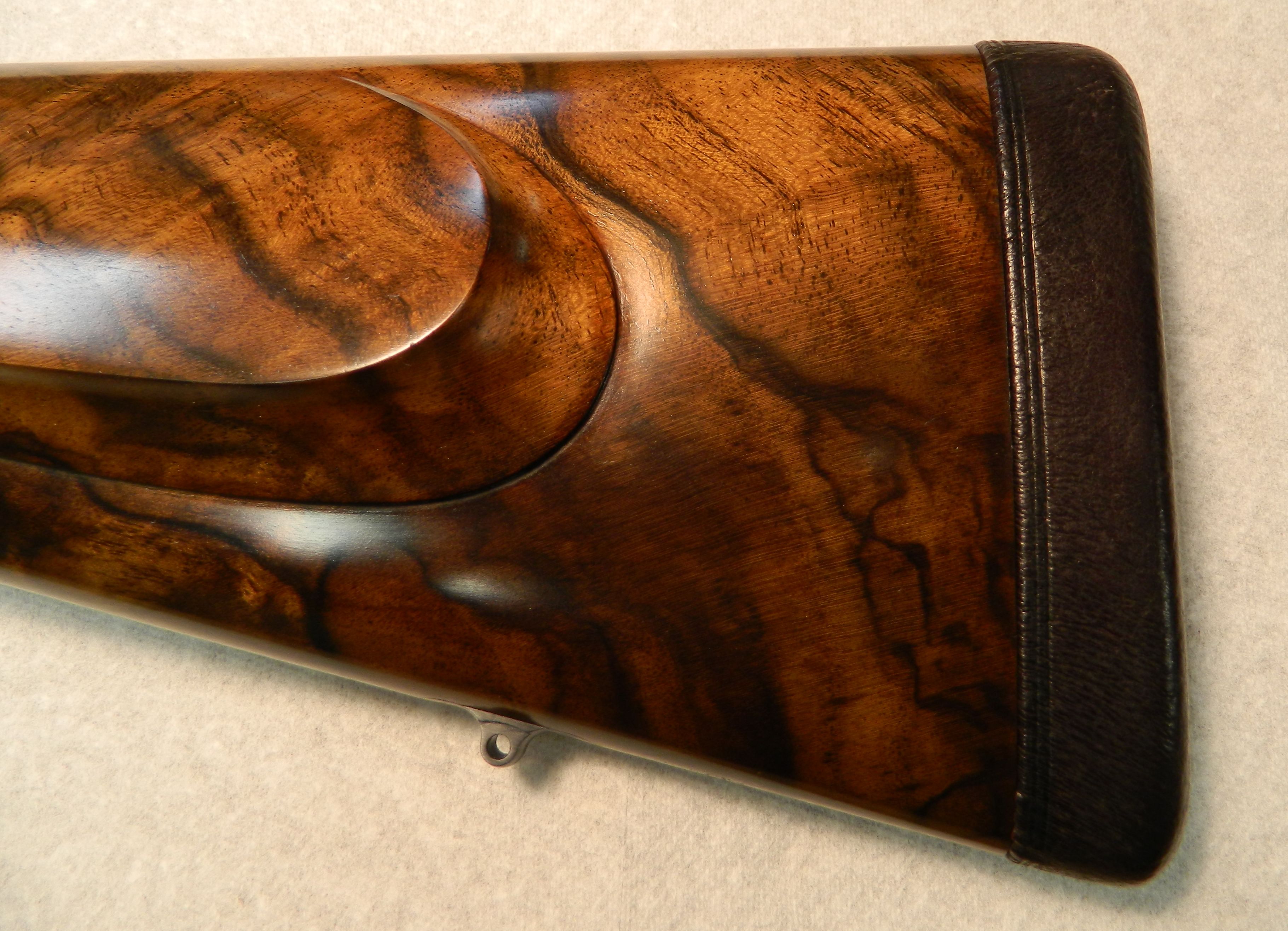 The leather covering of recoil pads is one of those odd skills one picks up over the years.