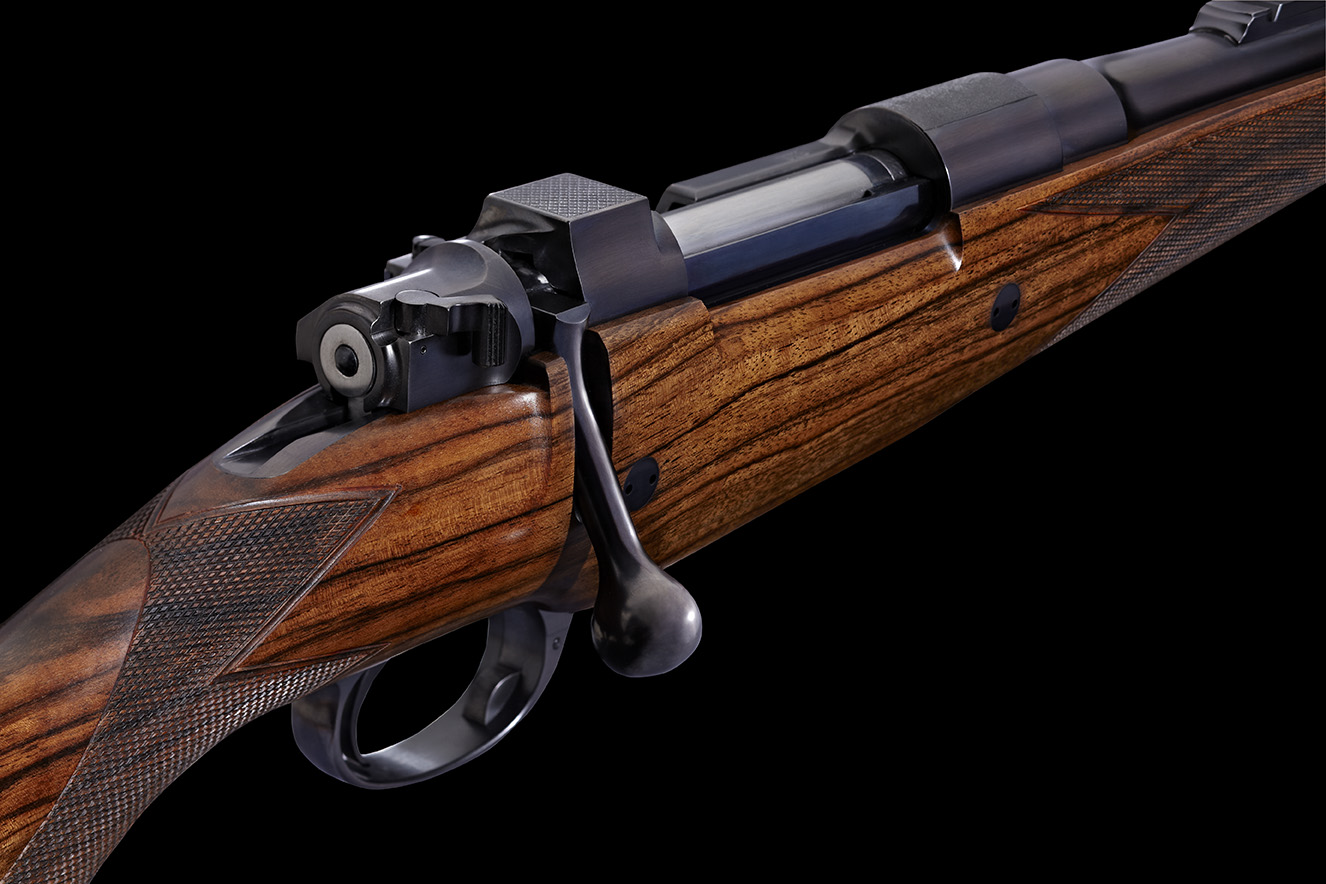 The combination of fine walnut and polished steel, made into a high precision instrument of beauty and style, yet capable of withstanding huge pressures and propelling a projectile faster then the speed of sound accurate into the center of a target, what's not to love about it?
Beautiful mechanical mechanisms, combined with painstaking and loving executed craftsmanship, born from the desire to make each gun better then the one before. Figured walnut, each with it's own character, never to be found on another gun.
Over the years I have developed a deep affection for steel and wood. Each material requires a somewhat different approach and skill set when working with it. I enjoy doing metal work and wood work equally and don't prefer one over the other.  Since starting my apprenticeship in 1988 I always performed metal and wood work. Each I would miss terribly and I firmly believe that in this day and age a good gunmaker should be as versatile as possible.