A while back I posted a little article about the machining procedure of a .450-400 barrel with integral features and an octagon profile. The rifle finally has been delivered to my client. Lisa Tomlin performed the engravings and Turnbull Restorations did the beautiful color case hardening. It took a while to complete this, and I hope my client is well pleased with the outcome.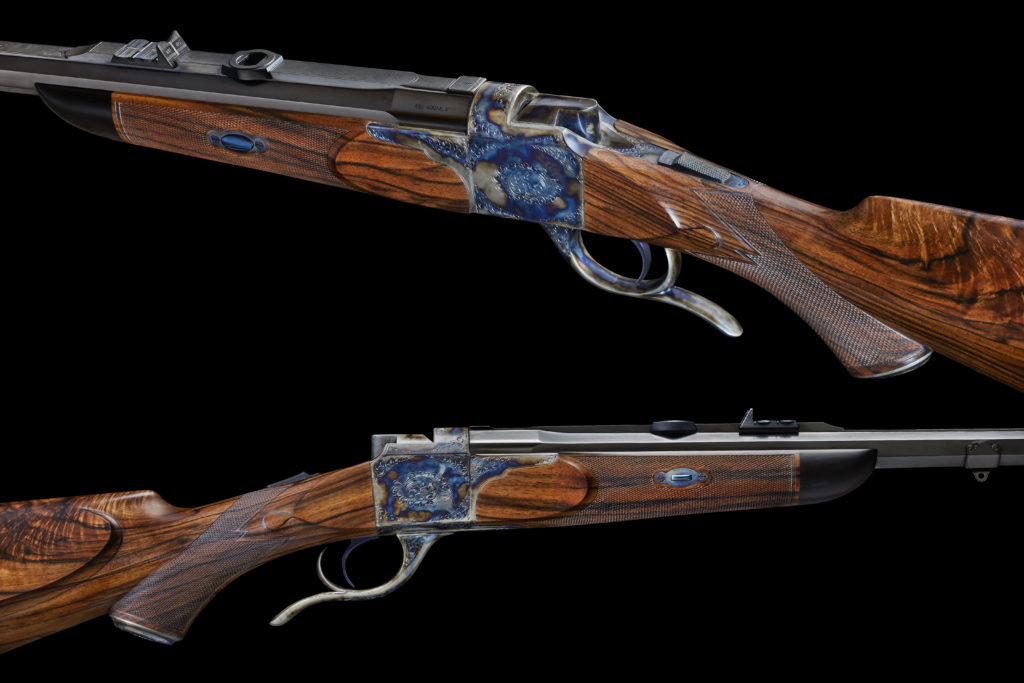 I'm pretty happy with everything and the gun performed well on the range too. The Hagn action is really a wonderful and strong base for a custom rifle. I created a forearm metal for this rifle to give it a little more weight, and mainly for looks. I've always loved the Boss style forearms on O/U shotguns and desired for a while to incorporate it into a falling block rifle.
The picture was taken by Brian Dierks. I have a .505 Gibbs single shot rifle in the works and I will feature it in a future post.
Happy Passover and Happy Easter!