Summer is winding down here in Southern Oregon, but we are still shrouded in heavy smoke from the wildfires.  It's busy in the shop, as always. I just prepared a barreled action for stocking. This one is a .300 Win. Mag and it is going to be a model "English Express". The action on it is a GMA small ring square bridge action and I added a drop box magazine to give the finished rifle that cool African look. It will also closely resemble my clients .404 Jeffery rifle, but of course much lighter in weight.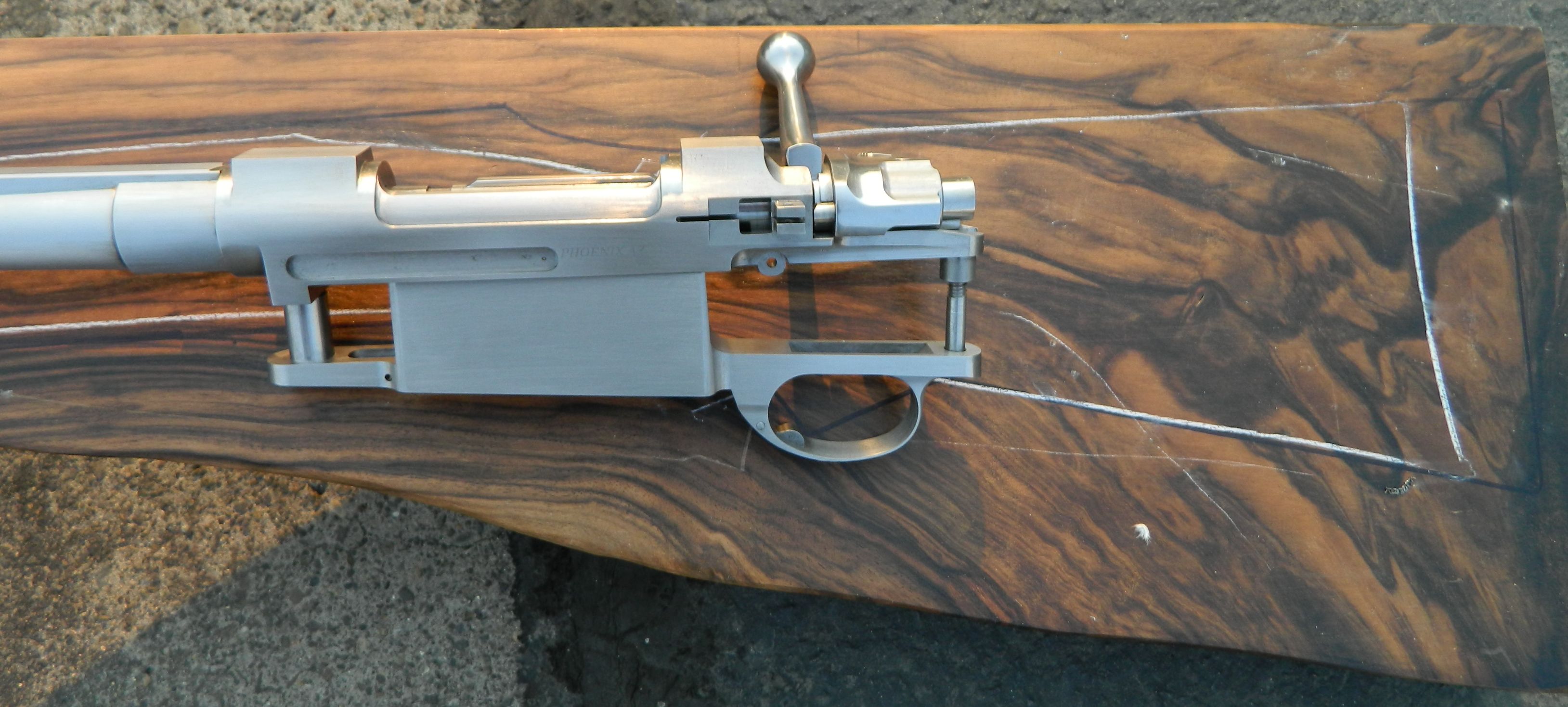 I'm very curious to see how the stock will turn out. The client selected a fantastic blank. I never get tired of walnut and still get excited over nice wood. It doesn't get much better then this.
On a completely different note: The floor plate in the picture below just came back from engraving. It was engraved by Lee Griffiths. This is for a Buehler "English Express" in the caliber .300 H&H and will add a nice touch.

Please check out my regular website at www.customsportingarms.com
reto@customsportingarms.com
(541) 664 9109